Advanced Registry Doctor is a registry cleaner for Windows PCs. It's made by Elcor Software and it has Pro and Lite versions. Advanced Registry Doctor can supposedly improve PC speed and stability by finding and deleting unnecessary keys and defragmenting the registry.
However, some cybersecurity vendors consider Advanced Registry Doctor to be potentially harmful. If you use Advanced Registry Doctor, it would be best to uninstall it and look for other ways to improve the performance of your PC.
Advanced Registry Doctor quicklinks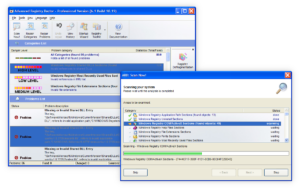 About Advanced Registry Doctor:
Type of threat
Potentially unwanted program.
How Advanced Registry Doctor works
Downloaded from the Elcor website or from software download sites,

offers to defragment the registry and delete some entries.

Problems and issues
Antivirus tools flag Advanced Registry Doctor,

the program is unlikely to improve PC performance and can cause errors.

How to delete Advanced Registry Doctor
Uninstall the program manually,

use antivirus tools (Spyhunter, Malwarebytes, others) to find and remove suspicious, unwanted programs.
What is Advanced Registry Doctor?
Advanced Registry Doctor is a Windows utility by Elcor software.
When I first visited the Elcor website, it looked a bit old. Some of the links on it lead to pages that don't exist. In addition, the programs that can be downloaded from the site are aimed at old Windows versions, like Windows XP, Vista, and 7. These versions of Windows are no longer supported by Microsoft.
And yet, the Elcor site and programs seem to be popular.
I first heard about Advanced Registry Doctor when AppEsteem wrote about it. AppEsteem is a company that calls out programs and services that it believes engage in risky and deceptive behavior.
A few antivirus vendors also consider Advanced Registry Doctor to be risky. Here are the results of a scan of the installer for Advanced Registry Doctor Lite: Virustotal.com.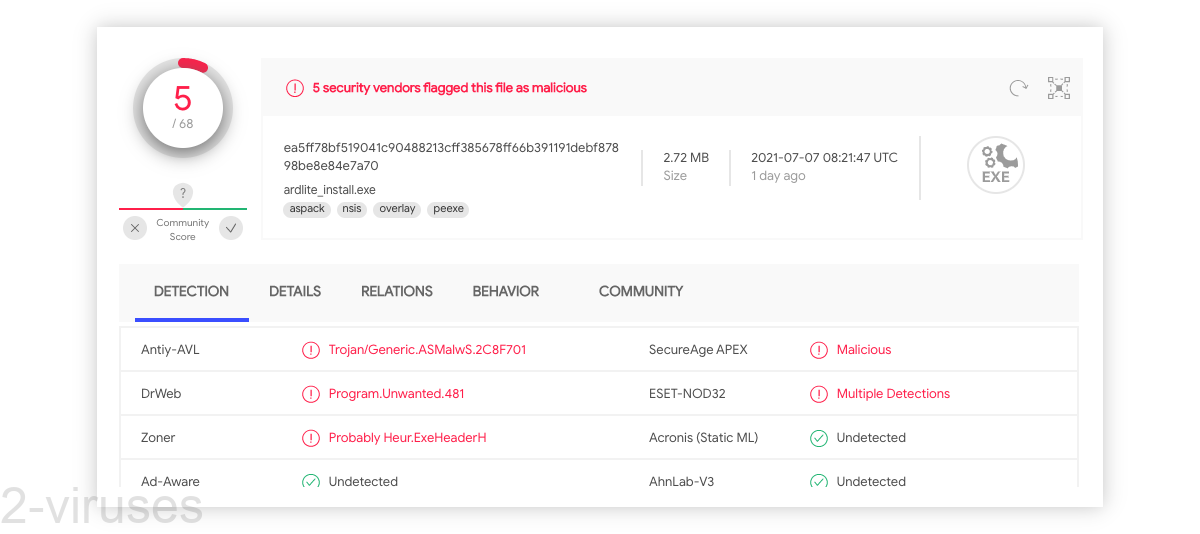 Why should you avoid Advanced Registry Doctor?
In general, registry cleaners should be avoided. Unless you use a very, very old computer, it's unlikely that cleaning your computer's registry will improve its performance noticeably. Programs like Advanced Registry Doctor, Fix PC Cleaner, Registry Doc, and others are flagged by antivirus tools for a reason.
There is the risk of registry cleaners causing problems. The registry stores important data, such as the settings used by Windows and by your installed programs. Making reckless changes to the registry can cause errors with opening files, running programs, and using Windows features. A program like Advanced Registry Doctor can either make very few changes to avoid breaking things or risk causing errors.
Microsoft discourages the use of registry cleaners. If such a utility was needed for Windows, Microsoft would have released one itself. It already released an antivirus program, a defragmenter, a storage optimization solution, and other utilities. However, it does not offer a registry cleaner.
If you experience errors and issues with your Windows, the best solution might be to simply reinstall Windows. Make a backup of all your files and bookmarks, note your settings and programs that you need, then just reset or reinstall Windows. That'll get rid of junk files, reset the registry, and truly give you a fresh start.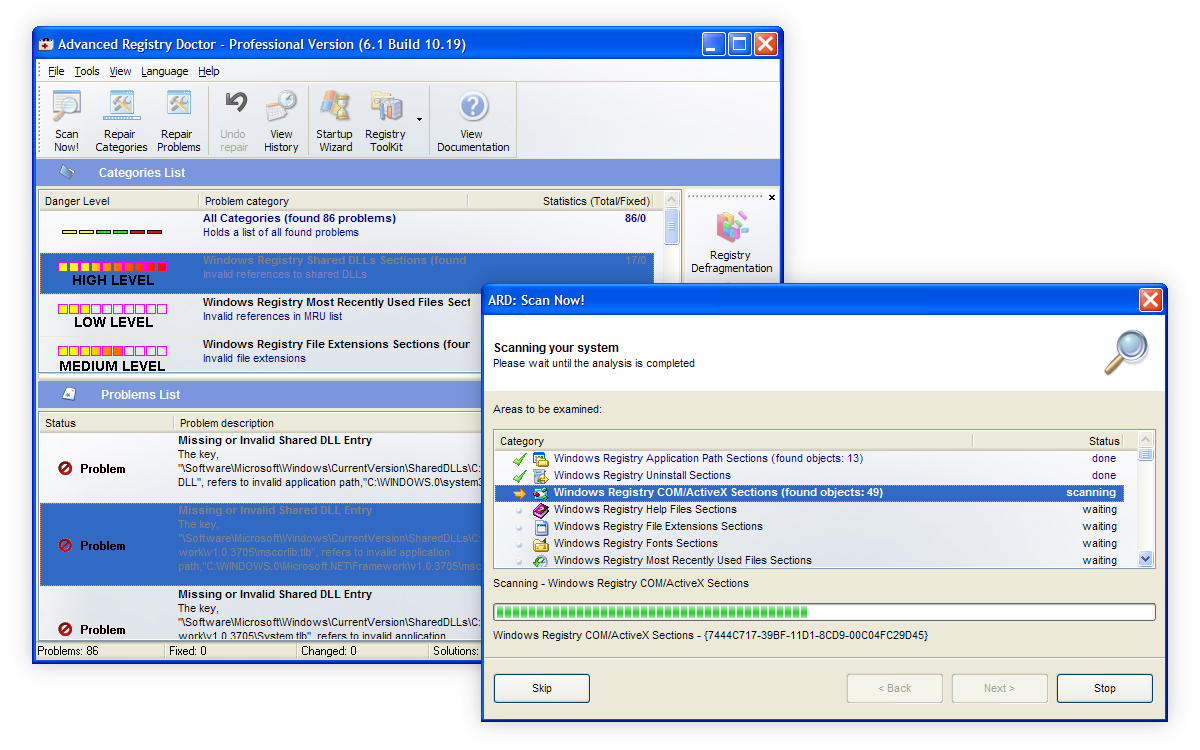 How to remove Advanced Registry Doctor
Advanced Registry Doctor can be uninstalled like any other program. The instructions for how to remove a program from your Control Panel can be found below. If you use Windows 10, then you can also use your Settings app to remove programs.
And if you downloaded Advanced Registry Doctor from a freeware download site, then other programs might have been bundled with it. Make sure that no unexpected apps have been installed while you weren't looking.
To find suspicious and potentially unwanted apps, you can use antivirus apps, such as Spyhunter, Malwarebytes, etc.
If you like Advanced Registry Doctor and find it valuable, then there's no need to remove it. It's not malicious, just potentially misleading. However, it's always wise to regularly backup your files. That way, you don't risk losing your data in case of an accident.
Automatic Malware removal tools
How to remove Advanced Registry Doctor using Windows Control Panel
Many hijackers and adware like
Advanced Registry Doctor
install some of their components as regular Windows programs as well as additional software. This part of malware can be uninstalled from the Control Panel. To access it, do the following.
Start→Control Panel (older Windows) or press Windows Key→Search and enter Control Panel and then press Enter (Windows 8, Windows 10).
Choose Uninstall Program (if you don't see it, click in the upper right next to "View by" and select Category).
Go through the list of programs and select entries related to Advanced Registry Doctor . You can click on "Name" or "Installed On" to reorder your programs and make Advanced Registry Doctor easier to find.
Click the Uninstall button. If you're asked if you really want to remove the program, click Yes.
In many cases anti-malware programs are better at detecting related parasites, thus I recommend installing Spyhunter to identify other programs that might be a part of this infection.