Adrozek is an infection that causes useless and irrelevant search results to appear in Google.com and other search engines. It injects ads into the infected browser, makes them look like real search results. These ads lead to useless sites that usually have nothing to do with your search queries.
If you find that internet search results on your device are full of unhelpful links, you can suspect an Adrozek infection. This malware is more dangerous than it may look at first sight. At the very least, a full browser reinstallation is required to get rid of it.
Adrozek Adware quicklinks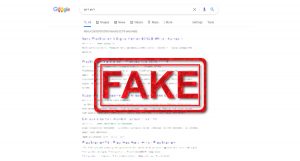 About Adrozek in short:
Threat type
Adware,

trojan,

spyware.

How Adrozek affects web browsers
It injects ads into web search results,

it may steal passwords that are saved by the browser,

it disables automatic updates, causing the browser to become vulnerable.

How this malware spreads
It is downloaded from the internet without the victim's consent.
How to remove Adrozek
Reinstall your browsers,

reset your passwords,

check your device for other malware (with Spyhunter, Malwarebytes, other scanners).
What is Adrozek malware?
Adrozek is adware. It injects ads into the webpages that are open in the browser. It infects all the most popular web browsers.
Adrozek changes web browsers by installing malicious browser extensions or infecting already installed extensions with malicious scripts. It's worse than a normal browser hijacker because it can't be removed by just uninstalling one extension.
It messes with web browsers
Adrozek, with the help of malicious browser add-ons, can observe what sites you visit and inject advertisements into them.
For example, if you search for something on Google.com, Adrozek injects ads as the first few results at the top of the page. These ads look just like genuine results. They appear to be relevant to your search query, but they lead to completely unrelated sites.
Adrozek advertises other browser hijackers and junkware – stuff like MyFormsFinder and PDFConverterHQ.
As web pages are basically text documents, it is trivial for browser extensions to inject content into them, including malicious links and ads for affiliate pages that Adrozek can make money off of. However, the ads tend to have slightly unusual formatting, which does make them stand out. For example, they use the color green for search result URLs – even though Google has stopped using this color a while ago.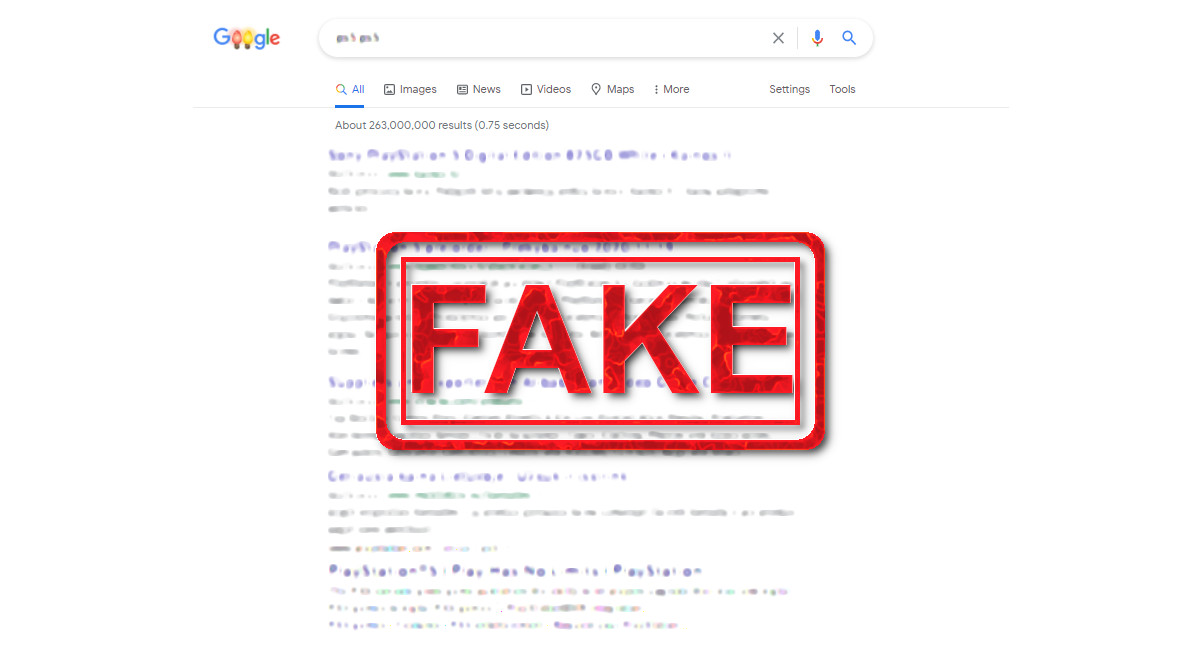 It makes the browser more vulnerable
You might use private browsing (such as the Incognito mode in Chrome) to escape malware, as browser extensions don't work in this mode by default. However, Adrozek enables malware to run in private windows.
In order to infect web browsers, Adrozek needs to disable their security checks. As a result, the infected browsers become vulnerable to other malicious attacks.
In order to stop browsers from patching all the malicious changes made to them, Adrozek disables automatic updates. This is a huge security risk that could make the infected browser very vulnerable in the long run.
In addition, Adrozek can read and change your data on all sites, which means that it could steal your login credentials and other private information. Stolen credentials could be used to steal your accounts.
How Adrozek is installed
Adrozek is downloaded from malicious sites and installed quietly, so as to not raise suspicion. Antivirus programs should detect Adrozek as malware, but the actors behind Adrozek are constantly working to outwit antivirus vendors. As a result, some infections can slip by your security software.
Malicious redirects, deceptive ads, fake download links can trick people into installing Adrozek and other malware. Infected files get uploaded online and advertised on sites that are too new to yet be known to browser blacklists and antivirus tools.
In addition, if your software has unpatched vulnerabilities, if you're using an outdated version of your operating system or web browser, then malicious files could be downloaded and executed automatically.
According to Microsoft, Adrozek is distributed in executable files whose names start with "setup" and end with a string of random numbers. When installed, it uses a mundane-seeming name, like "QuickAudio.exe" or "Main service". These names are different in each case of Adrozek.
Find more details in the post by Microsoft, which this one is based on: Microsoft.com.
How to remove Adrozek
Adrozek breaks the browsers that it infects quite thoroughly. If you got infected with Adrozek, Microsoft advises to simply reinstall your browser.
Reinstall your browsers by uninstalling them and then downloading and installing them again. Note your bookmarks, extensions, and other personal items, and then reinstall your browser:
Once that's done, see if the excessive ads are still present. If they're gone, then Adrozek was removed successfully. If not, then ask for help on your web browser's support site.
You might want to scan your computer with an antivirus program, such as Spyhunter, Malwarebytes, and others to check for other threats. Malicious programs often cause more malware infections, after all.
once you're sure your device is clean, reset your passwords on the most important accounts. This is especially relevant to Firefox users. In case your credentials were stolen by Adrozek, setting new passwords will render the old ones useless.
Automatic Malware removal tools
How to remove Adrozek Adware using Windows Control Panel
Many hijackers and adware like
Adrozek Ad Injection
install some of their components as regular Windows programs as well as additional software. This part of malware can be uninstalled from the Control Panel. To access it, do the following.
Start→Control Panel (older Windows) or press Windows Key→Search and enter Control Panel and then press Enter (Windows 8, Windows 10).
Choose Uninstall Program (if you don't see it, click in the upper right next to "View by" and select Category).
Go through the list of programs and select entries related to Adrozek Adware . You can click on "Name" or "Installed On" to reorder your programs and make Adrozek Ad Injection easier to find.
Click the Uninstall button. If you're asked if you really want to remove the program, click Yes.
In many cases anti-malware programs are better at detecting related parasites, thus I recommend installing Spyhunter to identify other programs that might be a part of this infection.