Aartemis.com Virus - How To Remove?
Aartemis.com virus is one more browser hijacker that attacks Internet Explorer, Mozilla Firefox and Google Chrome. The program gets inside computers bundled with free programs that you can download from the Internet. Usually these are free video recorders, players and so on. This is a popular way to distribute various new applications.
Once Aartemis.com virus is installed to a computer, it takes over your browser entirely and makes annoying modifications there. You will soon notice that your homepage and default search engine are changed to Aartemis.com and you cannot browse in the ordinary way. The program will include tons of sponsored websites to your search results. Once you click on such a result thinking you will open a site relevant to your inquiry, you will get redirected to one of the websites that Aartemis.com virus advertises.
Interruptions caused by redirecting to affiliated websites are very annoying. You will not only spend much more time for accessing the websites that you want to and finding information that you need, but also you will have to face an increased risk to be infected. Aartemis.com virus can reroute you to various malicious websites full of malware and other infections. Although it looks like a regular search engine, it brings more problems than it offers services.
Remove Aartemis.com virus as soon as you detect it on your system. Go to Control Panel, Add/Remove Programs list and uninstall it from there. It is recommended to uninstalling ALL programs installed on the same date as problems have appeared. Some versions of this virus install software that blocks browser settings from changing. To identify them, scanning with Reimage, SpyHunter or other reputable antispyware tool might be useful. Then you can uninstall the extensions and reset settings in your browsers.
How To remove Aartemis.com virus from Internet Explorer:
Click arrow on the right of search box
Do following: On IE8-9 choose Manage Search providers, On ie7 click change search defaults
Remove the Aartemis.com from the list
How To remove Aartemis.com virus from Firefox :
Enter "about:config" in url bar. This will open settings page
Type "Keyword.url" in the search box. Right click it & reset it.
Type "browser.search.defaultengine" in the search box. Right click it & reset it.
Type "browser.search.selectedengine" in the search box. Right click it & reset it.
Search for 'browser.newtab.url'. Right-click and reset. This will make sure that the search page won't launch on each new tab.
If the settings revert and scan with anti-malware programs are clean: Close Firefox, open file explorer and enter %AppData% in the address bar. enter user.js in search box. If this file exists, rename it and start Firefox again. You will have to repeat the steps above.
How To remove Aartemis.com virus from Google Chrome:
Click 3 horizontal lines icon on browser toolbar.
Select Settings.
Select Basics ->Manage Search engines.
Remove unnecessary search engines from the list.
Go back to settings. On Startup choose open blank page ( you can remove undesired pages from the set pages link too).
Top Remove shortcut hijack (all browsers) (optional): If your browser opens Aartemis.com virus page on startup only, try this:
Right click on your browser icon. Choose Properties;

Open Short cut tab;

Delete Aartemis.com virus part from target field.
Automatic Aartemis.com virus removal tools
We might be affiliated with some of these programs. Full information is available in disclosure
Aartemis.com virus screenshots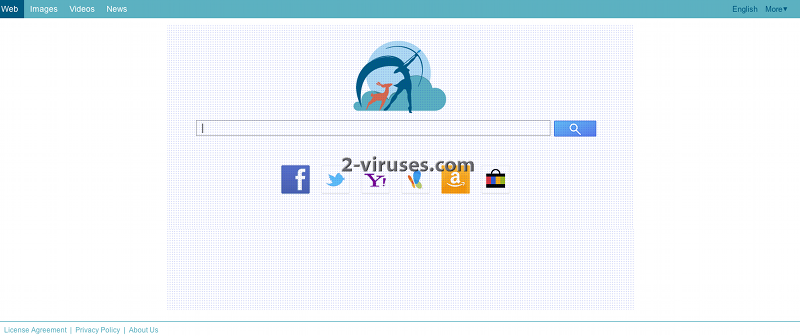 About the author