Websearch.searchinweb.info Virus - How To Remove?
Websearch.searchinweb.info virus is a browser hijacker that is known to affect Internet Explorer, Mozilla Firefox and Google Chrome. It targets computers all over the world and causes lots of unwanted redirections. Once inside, the program changes your homepage and default search provider to Websearch.searchinweb.info. It's not a malicious website, however, it tries to advertise certain sponsored pages and in general interferes into users' browsing sessions.
If you make a search using Websearch.searchinweb.info, it will list numerous sponsored websites which may even be unrelated to your search queries. Moreover, it will constantly display ads. It is not an honest way to advertise anything using a method like the latter one. Moreover, the program collects information about your search queries and other browsing habits which will later be used for other marketing related purposes.
Although Websearch.searchinweb.info virus causes no direct damage to your system, it definitely impacts your browsing negatively. There are several other browser hijackers with similar names that were created for the same purposes. These include websearch.searchere.com virus, websearch.good-results.com virus, websearch.toolsearchbook.info virus, etc. All of them share the same interface and have the same purposes.
If you want to protect your system from attacks of such hijackers, be more careful when downloading free software. Websearch.searchinweb.info virus comes bundled with many PDF creators, various players, download managers, etc. Always choose Custom installation and if you see any optional installs already selected for you, deselect the ones that are not known. Also never agree to change you search provider or homepage to unfamiliar websites.
To remove Websearch.searchinweb.info virus from your system, go to Control Panel, Add/Remove Programs list and uninstall it from there. It is recommended to delete ALL programs added on the same date as problems have appeared. Some versions of this virus install software that blocks browser settings from changing. To identify them, scanning with Reimage, SpyHunter or other reputable antispyware tool might be useful. Then you can uninstall the extensions and reset settings in your browsers.
Special removal instructions of Websearch.searchinweb.info virus
Video removal instructions for Websearch.searchinweb.info virus
Automatic Websearch.searchinweb.info virus removal tools
We might be affiliated with some of these programs. Full information is available in disclosure
Websearch.searchinweb.info virus screenshots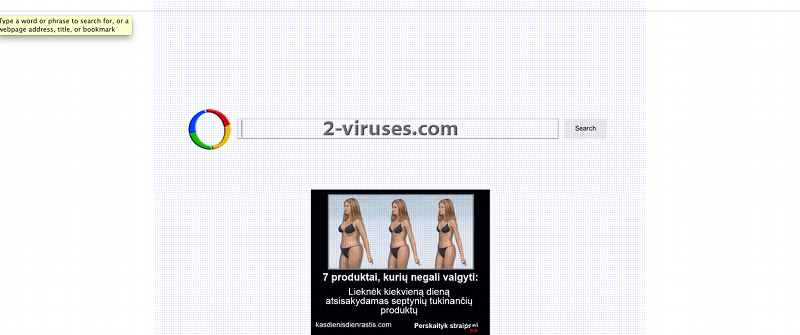 About the author