Cryptocurrency related cyber crimes have spiked significantly this past year, causing several serious robberies like Bitcoins Gold double spend attack, Coinhive's DNS Hack, Enigma's attack and etc. At the end of May 2018, another major virtual currency theft was reported – hackers wiped out more than $1.35 million dollars (2,578.98 ETH) in Ethers from Taylor, the cryptocurrency trading app.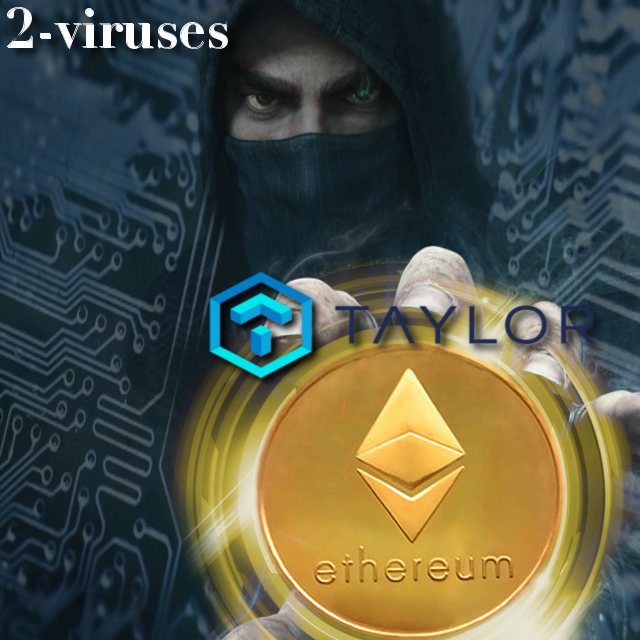 The company reported that additionally with Ethers crooks stole TAY tokens from the Team and Bounty pools expecting to later exchange them on the IDEX platform for other cryptocurrencies. These were pretty much the whole company's funds and left Taylor only with about $25,000, which is nothing knowing that the company was planning to launch this month.
On the other hand, hackers left some funds but only because they were yet inaccessible from Founder's and Advisor's pools. In an open letter to the public on Medium.com, the co-founder of Smart Taylor app, Fabio Seixas wrote:
It turns out we have been hacked and lost almost all of our funds. We now have only about $25,000. To be honest, it doesn't even pay this month's bills. This incident forced us to stop, step back and think about the future.
The cryptocurrency trading app creators said to be still investigating this cybercrime, but so far the signs show that most likely the attack was made by the same crooks that were involved in CypheriumChain hack case, stealing 17,000 ETH ($28 million). For the better anonymity, hackers tried losing the trace by collecting money from the multiple sources in a single virtual wallet, then transferring it all to a bigger one (the same technique used in CypheriumChain).
The Brazilian cryptocurrency trading company have been not only trying to track the cyber thieves but also analyzing their security loopholes that resulted in such outcome. So far only a couple of things have been identified which could've allowed the crooks in, but the deeper analysts 'went into weeds' the more questions it raised. While the Taylor admits to neglecting some really important issues, they also give some credit to the hackers for establishing such powerful attack.
At the moment company asked IDEX platform to seize all the transactions with TAY tokens so hackers could not trade them into another virtual currency. While this decision makes sense, however, it can have a pretty negative effect on TAY token owners not being able to use their currency for trading.
With not many hopes to recover the stolen funds, the Taylor app creators stay positive and grateful for the strong community helping out in their situation. This according to F. Seixas motivates them to work harder and better to recover from such misfortune and present the app possibly the next year. All in all, hopefully, Taylor will stand back up soon 'bigger and stronger' as they say, but also with a much better security. No one wants to risk their cryptocurrency using the app, whose developers can't even protect themselves.
Source: https://medium.com/smarttaylor/this-is-a-dark-day-for-taylor-ded587463da7