Search.Ominent.com Virus - How To Remove?
Search.Ominent.com virus is a browser hijacker that can be installed to random computers when their users are installing some freeware. It was created by Montiera Technologies ltd. Once inside, it changes your default search engine and start page to Search.Ominent.com and makes some other modifications to take over your browser. The application can affect Internet Explorer, Mozilla Firefox and Google Chrome.
Search.Ominent.com looks like an ordinary search page. However, it takes over browser using deceptive methods and it doesn't work like mot of the search pages. It modifies your search results mainly includes commercial websites there. The reason why it does so is because it was created for advertising purposes. The creators of Search.Ominent.com virus are making money by creating traffic for some websites and promoting them.
You should be cautious when installing various free applications from the Internet and you will detect such programs before they reach your system. Follow the installation steps of any free programs that you are downloading from the Internet. Most of the times you will be able to see all programs that are bundled there. Deselect any options to install programs that you are not aware about.
Remove Search.Ominent.com virus once you detect it on your browser. Go to Control Panel, Add/Remove Programs list and uninstall it from there. It is recommended to uninstalling ALL programs installed on the same date as problems have appeared. Some versions of this virus install software that blocks browser settings from changing. To identify them, scanning with Reimage, SpyHunter or other reputable antispyware tool might be useful. Then you can uninstall the extensions and reset settings in your browsers.
How To remove Search.Ominent.com virus from Internet Explorer:
Click arrow on the right of search box
Do following: On IE8-9 choose Manage Search providers, On ie7 click change search defaults
Remove Search.Ominent.com from the list
How To remove Search.Ominent.com virus from Firefox :
Enter "about:config" in url bar. This will open settings page
Type "Keyword.url" in the search box. Right click it & reset it.
Type "browser.search.defaultengine" in the search box. Right click it & reset it.
Type "browser.search.selectedengine" in the search box. Right click it & reset it.
Search for 'browser.newtab.url'. Right-click and reset. This will make sure that the search page won't launch on each new tab.
If the settings revert and scan with anti-malware programs are clean: Close Firefox, open file explorer and enter %AppData% in the address bar. enter user.js in search box. If this file exists, rename it and start Firefox again. You will have to repeat the steps above.
How To remove Search.Ominent.com virus from Google Chrome:
Click 3 horizontal lines icon on browser toolbar.
Select Settings.
Select Basics ->Manage Search engines.
Remove unnecessary search engines from the list.
Go back to settings. On Startup choose open blank page ( you can remove undesired pages from the set pages link too).
Automatic Search.Ominent.com virus removal tools
We might be affiliated with some of these programs. Full information is available in disclosure
Manual removal
Important Note: Although it is possible to manually remove Ominent virus, such activity can permanently damage your system if any mistakes are made in the process, as advanced spyware parasites are able to automatically repair themselves if not completely removed. Thus, manual spyware removal is recommended for experienced users only, such as IT specialists or highly qualified system administrators. For other users, we recommend using Reimage or other tools found on 2-viruses.com.
Processes:
Search.Ominent.com virus screenshots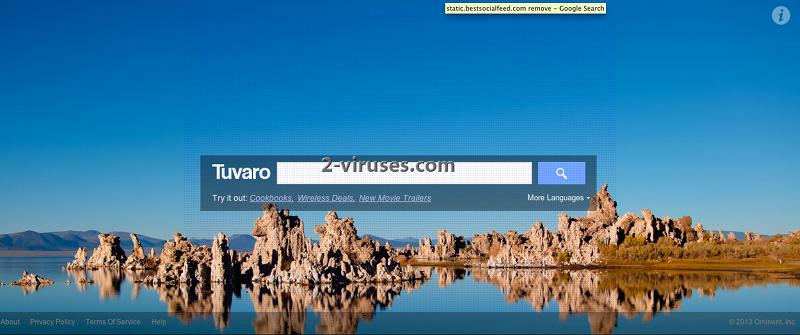 About the author