Mac Magician is a program advertised as a helpful system optimization software and security application that scans and optimizes your system by deleting unwanted junk files, residual data and other unwanted utilities from your Mac computer. The developers claim that in order to fix all the reported issues, buying the licensed version is important.

Mac Magician quicklinks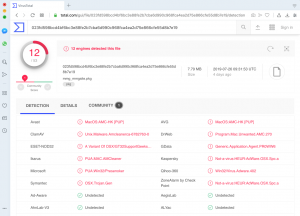 Judging solely on the design and the advertised functionality, Mac Magician application looks like a beneficial tool worth trying. However, the problem is that Mac Magician is detected by many anti-virus scanners as a
PUP (potentially unwanted program)
. This is mainly because its developers often refer to the practice of bundling the tool into setups of other applications for Mac. Therefore, users often install Mac Magician unintentionally.
Mac Magician detailed performance analysis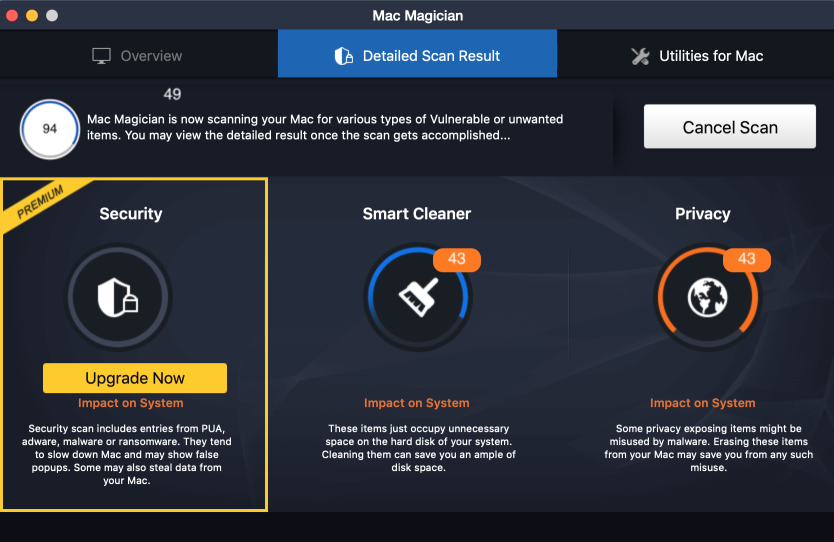 Upon successful installation, Mac Magician automatically introduces appropriate system amendments in order to be launched automatically whenever you start your Mac. It will then reform several scan types, including security, privacy and its advertised "smart cleaner" that allows you to get rid of unnecessary files and other data that occupies too much space on your hard drive. Nevertheless, in order to fix all the above-said issues or delete unwanted data, it is mandatory that you first activate the full version of Mac Magician.
Purchasing the license of certain decent software for system cleanup and performance is never condemned, as long as the tool definitely functions as advertised. Unfortunately, it's not the case with many potentially unwanted programs that identify the problems and bugs that do not really exist. Some of these applications were simply made in order to make you think that your computer is not clean and contains multiple errors that need to be fixed immediately, so you are soon brought to their payment processing pages to obtain their licensed versions.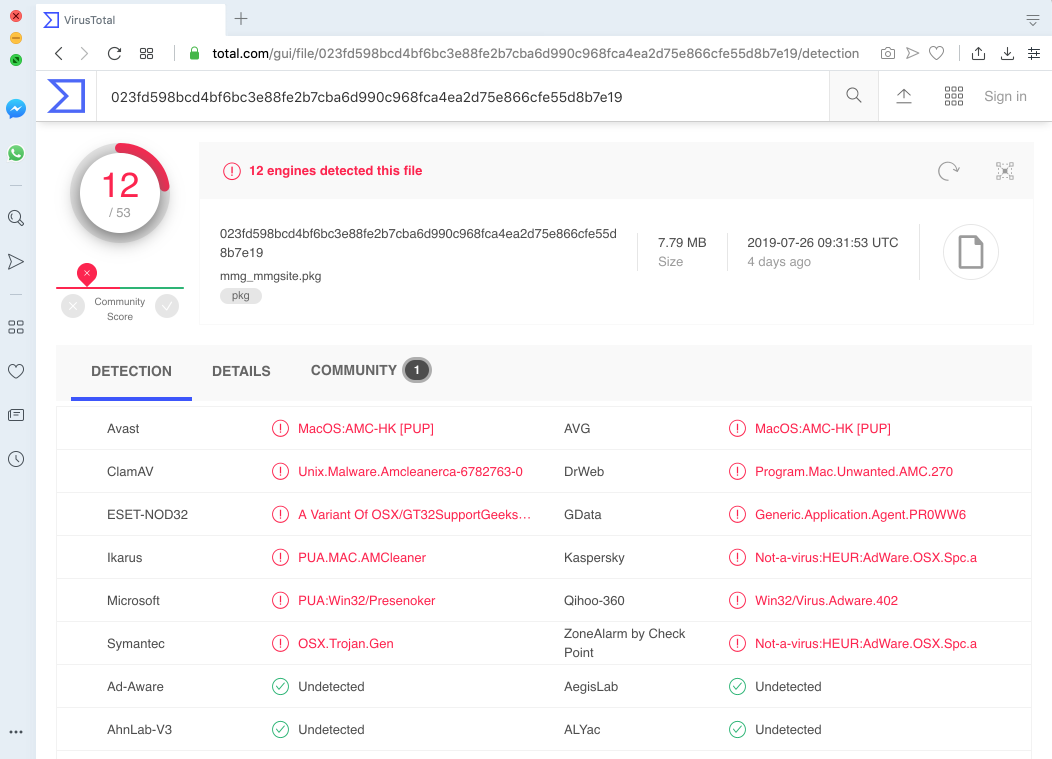 It is not certain whether Mac Magician shows false positives or not, however, there are many PUPs that do. What's really wrong with Mac Magician is that its authors refer to the practice of forcefully bundling the program with a lot of other free applications. It means that if Mac Magician penetrated into your computer without your direct intention, there could be other adware, browser hijackers or unwanted utilities installed into your Mac along with some free software you recently installed. The majority of adware-type programs often inject a lot of unsolicited advertisement banners, hijack important browser settings and cause a lot of unwanted redirections to random websites of a very bad reputation, for example:
fake Adobe Flash Player alerts leading to the installation of malicious software;
pages promoting unwanted third-party browser extensions that work as search engine hijackers;
pseudo surveys and questionnaires collecting your personal information;
fake Microsoft or Apple customer support notifications demanding subscriptions to paid services.
How to remove Mac Magician
If you made your personal decision to install Mac Magician and prefer to continue evaluating its functionality, feel free to do that. We're not in the position to make the decisions for you. However, keep in mind that that installer of Mac Magician is detected by several reputable anti-virus programs, according to the information on VirusTotal:
Removing Mac Magician manually implies the following steps:
use "Command-Option-Esc" hotkey to force quit Mac Magician;
access your Mac applications and remove Mac Magician from the list;
restart your computer.
Once the above-said milestones are successfully accomplished, Mac Magician will no longer distract your attention. However, we also recommend that you scan your computer with the legitimate anti-virus software, such as Spyhunter that will effectively investigate other computer-related problems and remove all hidden adware still negatively affecting your Mac performance.

Automatic Malware removal tools