Home Security Solutions is a fake antivirus that impersonates legitimate Microsoft Software. It belongs to VirusDoctor family of Rogue parasites. Similar to other kinds of fake antiviruses, it enters computers though infected emails or through browser vulnerabilities while visiting infected websites. Sometimes one can't tell the exact place infection took place, but in many cases Home Security Solution infection is a result of no antivirus or anti-malware software. This malware tries to convince user that the PC is heavily infected (which is kind of true), and that one has to purchase its full version, which is far from true. Under no conditions purchase Home Security Solution or other fake antivirus, as this will fund production of similar software.
Home Security Solutions will "scan" PC on startup and display lots of fake infections found. The infections will be displayed in popup like this:
Attention! 20 infected files detected!
Scan Result: Your computer is infected!
Recommended: click "Remove All" button to erase all infected files and protect your PC
The files mentioned do not exist and thus can not harm your PC. However, Home Security Essentials stops antiviruses from launching, disables some system programs like task manager. Thus this is a rogue which has to be removed from PC as it limits system security and prevents you from using your computer normally.
To remove Home Security Solutions we recommend these steps:
Spyware Doctor (2012 version) is confirmed to detect and remove some versions of Home Security Solutions automatically. You can download it here : https://www.2-viruses.com//download/spyware-remover.exe. It is recommended solution, as this malware messes up system registry disabling many antiviruses.
However, Home Security Solution malware can be disabled and removed manually for free following this procedure:
1. Start->run -> MSConfig. Disable all software unknown to you from startup list, especially one starting from folders including Application Data or AppData in the path.
2. Reboot your PC. Home Security Solutions should not start.
3. Open Msconfig again. Write down the folder of executables from Application Data, and delete the files. Delete the shortcut on the desktop as well.
4. Run Regedit. Delete all keys listed in the registry box. These keys are inserted by by Home Security Solution and disable your antivirus from working.
5. Scan your PC with spyhunter, Malwarebytes Anti-Malware, Hitman Pro for trojan downloaders to make sure Home Security Solution removal was successful and you have no additional trojans on the system. Full versions of these programs would have prevented infection.
If you still got problems, malware researcher Xylitol posted codes for fake -registering this malware: K7LY-R5GU-SI9D-EVFB, K7LY-H4KA-SI9D-U2FD, U2FD-S2LA-H4KA-UEPB.
Video guide on how to remove Home Security Solutions
Automatic Home Security Solutions removal tools
We might be affiliated with some of these programs. Full information is available in disclosure
Manual removal
Important Note: Although it is possible to manually remove Home Security Solutions, such activity can permanently damage your system if any mistakes are made in the process, as advanced spyware parasites are able to automatically repair themselves if not completely removed. Thus, manual spyware removal is recommended for experienced users only, such as IT specialists or highly qualified system administrators. For other users, we recommend using Reimage or other tools found on 2-viruses.com.
Processes:
Files:
Registers:
Home Security Solutions screenshots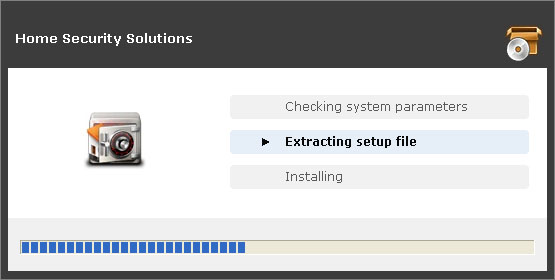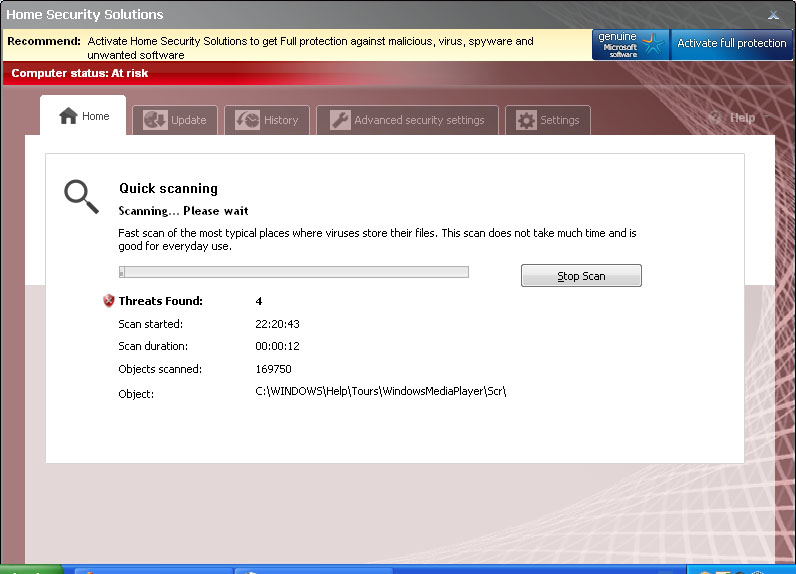 About the author