FLV Player is a legitimate program for watching flash video files (flv files). FLV Player is free and can be downloaded from its home site. It is also required by some video and music sites.
Recently, many computer users have reported receiving popup ad spam to download FLV Player or update it. Such ads are spreading malware. A malicious program associated with FLV Player is known as FLV Player virus.
It is a very generic name, by the way. FLV Player should not be confused with Free FLV Player, FLV Media Player, the FLV Player browser extension for Chrome, and a few other FLV players.
Flv Player Virus quicklinks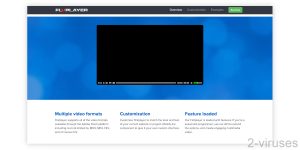 About FLV Player virus in short:
Type of threat
Trojan,

potentially unwanted program.

What is FLV Player virus
Flash video player,

bundler of potentially unwanted programs.

How it spreads
Distributed together with unwanted programs and malware,

promoted by suspicious ads.

How to remove FLV Player virus
Uninstall FLV Player virus and other unwanted programs,

find and remove malware with antivirus scanners, such as Spyhunter and Malwarebytes.
Is FLV Player safe?
Useful Flash video player
FLV Player itself is not malicious. It is used to play Flash videos online. It could be embedded into websites or it could be downloaded on your computer. It supports a variety of video formats.
Now that Flash is being retired, FLV Player could be useful as a legacy tool. There is still media out there on the internet that hasn't been converted to HTML5 that is only accessible through Flash Player.
Annoying ads and optional offers
FLV Player virus can be downloaded from its website, but it may also be distributed via malware and other unwanted programs or through compromised websites.
But there are some problems with the way that FLV Player is distributed:
Unwanted pop-up ads that constantly pester you to download the player.
Malware and adware that come bundled with FLV Player.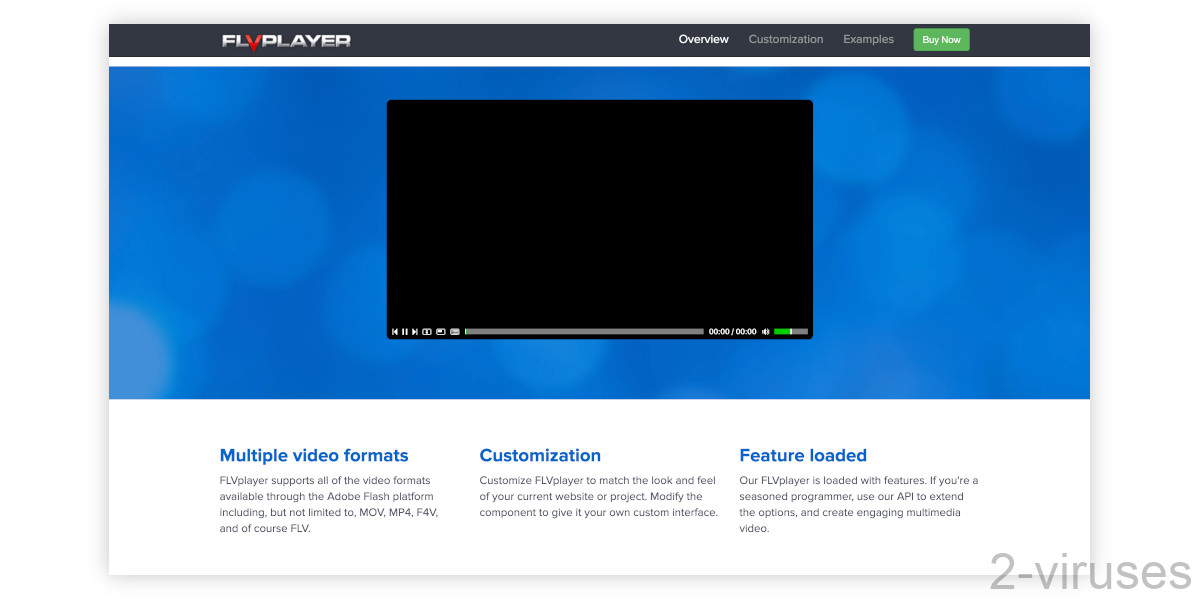 Pop-up ads
If you have received any messages offering to download FLV Player, like this Adobe user, don't listen. This is an example of an FLV Player virus.
Some people give in to unwanted ads and follow their instructions hoping that the ads will cease. Don't do this! You could end up downloading malware. Not to mention, intrusive ads are often caused y adware already present on your computer.
If you are getting ads to install FLV Player ven though you're not trying to watch a video, that's very suspicious and you should investigate this issue. There might be some adware that needs to be removed.
Bundlers
Did you even accidentally install something? Have unfamiliar or unwanted programs appeared on your computer without your consent?
FLV Player virus could have installed unwanted programs without asking you – programs like the Glispa adware. This is called bundling and it's a huge source of unwanted software. Bundlers use deceptive tactics to sneak malware and crapware onto computers.
FLV Player virus could have been downloaded from a free download site. You should be very careful with your downloads from the internet:
Only use reputable sites.
Download programs that have good reviews.
Scan the installers with antivirus scanners.
When installing a program, make sure you always choose Custom or Advanced installation settings instead of Quick. Follow the steps carefully. If offered to install FLV Player or an unexpected program, deselect such an option (click Close, Cancel, Decline, uncheck the checkboxes and unclick the radio buttons).
Unexpected downloads
It is also likely that FLV Player virus entered your system while you were browsing the internet and visited a malicious site. Malicious ads and infected websites can target visitors and force vulnerable browsers to download files automatically.
If your browser downloaded a file unexpectedly, then you might want to delete that file. Especially if it's an installer or an executable.
FLV Player virus could just be using FLV Player's name and good reputation to trick you into thinking that it's a safe file.
How to remove FLV Player virus
Remove the FLV Player virus as soon as you detect it on your system. Go to the Control Panel. Remove FLV Player virus and/or suspicious recently-installed programs.
Although, look up the name of a program before removing it so that you don't accidentally delete required items, like the various Microsoft Visual C++ Redistributables.
You can use an antivirus program to make things easier, such as Spyhunter, Malwarebytes, and others. They can recognize adware and other malware. They can find files that you might miss, such as files buried in hidden folders.
Finally, make sure that you have the latest Windows updates installed and that your browser is up-to-date. Outdated programs are vulnerable to exploits that malicious actors use to infect computers.
Automatic Malware removal tools
How to remove FLV Player Virus using Windows Control Panel
Many hijackers and adware like
FLV Player Virus
install some of their components as regular Windows programs as well as additional software. This part of malware can be uninstalled from the Control Panel. To access it, do the following.
Start→Control Panel (older Windows) or press Windows Key→Search and enter Control Panel and then press Enter (Windows 8, Windows 10).
Choose Uninstall Program (if you don't see it, click in the upper right next to "View by" and select Category).
Go through the list of programs and select entries related to FLV Player Virus . You can click on "Name" or "Installed On" to reorder your programs and make FLV Player Virus easier to find.
Click the Uninstall button. If you're asked if you really want to remove the program, click Yes.
In many cases anti-malware programs are better at detecting related parasites, thus I recommend installing Spyhunter to identify other programs that might be a part of this infection.