Easy Maps Now is an extension for Google Chrome advertised as the tool to provide you with several useful GPS-related features, such as the customized search considering your current location, regional news, driving directions, local weather forecasts and so on. Considering its design, Easy Maps Now looks as completely legitimate software. However, there are specific valid reasons why you should stay away from installing it.
Easy Maps Now quicklinks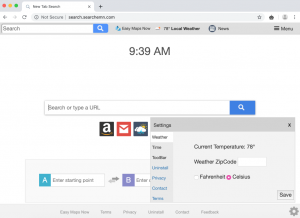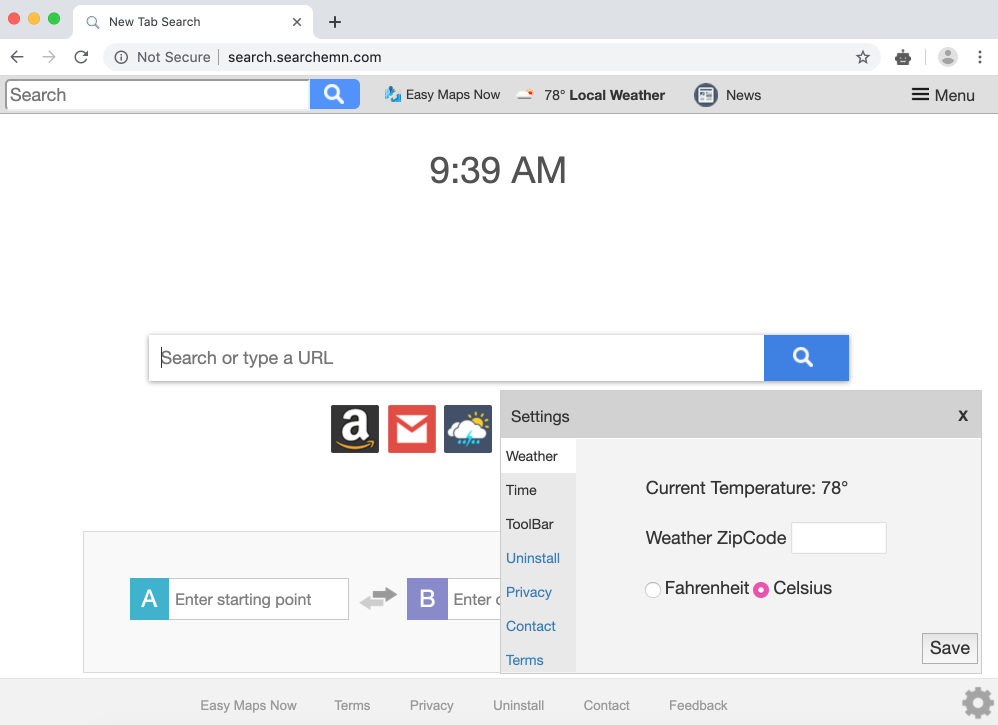 Many reputable anti-virus programs detect Easy Maps Now in their scan reports. Why is it so? First of all, the extension is installed without the user's direct knowledge, which is the typical feature of a PUP (potentially unwanted program). Secondly, Easy Maps Now functions as a browser hijacking by modifying your important search settings. Finally, the extension tracks your browsing activities and collects your personal details, which is the typical feature of spyware.
Is Easy Maps Now a helpful service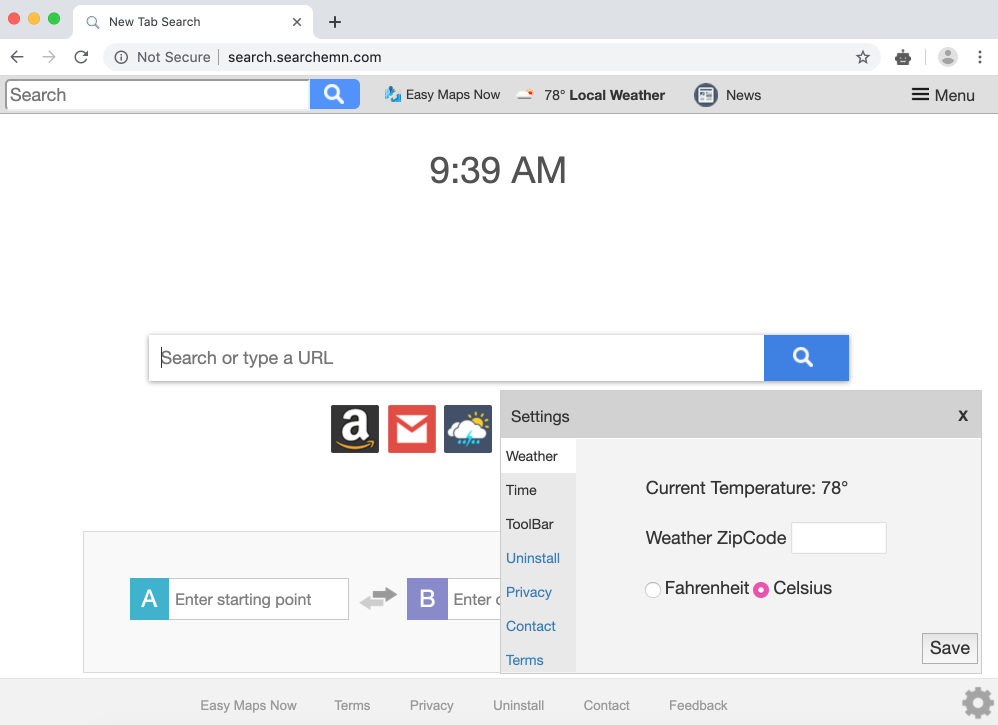 Probably some features rendered by the Easy Maps Now extension are beneficial for certain categories of people, such as the ability to get the latest news, weather forecasts and driving directions depending on the regional settings. The problem is that additionally to the advertised functions, the extension introduces many other unauthorized amendments without clearly notifying the computer owners about the changes that will take place after the add-on is enabled.
Easy Maps Now hijacks Google Chrome and Mozilla Firefox browsers through modifying the following parameters:
default search engine;
home page;
new tab URL.
When Google Chrome is under the attack of Easy Maps Now, its settings are changed to search.searchemn.com, whereas the parameters of Mozilla Firefox are assigned to maps.mysearches.co. Some people might tolerate such amendments, but the problem is that it is not possible to revert them. Easy Maps Now practically controls your browser without letting you change your settings back to the initial values.
How does Easy Maps Now affect your search
As long as the Easy Maps Now extension is active you will not be able to obtain the search results directly from Google. Instead, your search queries will be redirected through search.searchemn.com and the results will be delivered by Yahoo Search. Note that Yahoo can't be blamed for that. The hijacker simply steals the search results from Yahoo and additionally provides you with a lot of sponsored links and advertisement banners on top of the page.
Easy Maps Now also tracks your personal details, such as the IP addresses you visit, search queries, visited websites, geographical locations and other strictly private information. It works like typical spyware in your browser by permanently collecting the data related to your browsing. The danger of the extension is that this information may be easily shared through it with various third-party companies or even sold to online criminals. These frauds obtain the revenue by illegally using your personal information, so keeping the Easy Maps Now extension enabled may eventually result in considerable privacy leakages or identify theft. It is strongly advised that you delete Easy Maps Now as soon as possible to terminate its destructing behavior.
How to delete Easy Maps Now
Changing the default home page and search engine settings of your browser manually will not help to fix the problem. You will get a warning that the Easy Maps Now extension is controlling these settings. Only after you disable the extension you will manage to completely restore your browser back to the parameters tailored personally by you.
In Mozilla Firefox menu, select "Add-ons", then look for Easy Maps Now, disable and remove it. Finally, in Google Chrome you need to click on "More Tools" and then select "Extensions" to locate the hijacker and get rid of it. Once this is done, restart your browser to apply the changes. These steps should help you fix all major problems, however, there is no guarantee that your computer will be free of other malware. We recommend you to scan it with Spyhunter to identify other concealed infections in your system.

Automatic Malware removal tools
'Manual