Likemyculture.info pop-ups and redirects are a result of a malicious website trying to infect each browser that visits it. The site is nothing but a collection of simple pages, each one trying to trick the visitors into agreeing to the pop-up ads unwittingly. While Likemyculture.info is only using tools honestly available to any website, the sum of its behaviors is harmful and dangerous. The ads can be blocked, but it's important to be aware that there are hundreds of pages like Likemyculture.info out there, redirecting millions of visits and spamming the infected browsers with ads.
Ads By Likemyculture Info quicklinks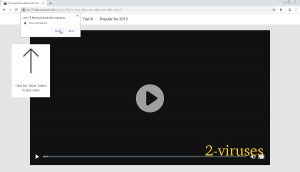 Likemyculture.info takes you from a fake video, to an adult site, to another fake video, to a captcha, every time asking you to click "Allow" for notifications to the various subdomains of Likemyculture.info. It also sends you to other adware sites, such as Clckworld.club and Blogsfeed.info. Later, some of these sites start sending you alerts that promote various commercial content. While browsing, you might notice that you often land on random sites that you had never seen before — pages that are trying to get you to install an application, invest in a scheme, or use a service. Likemyculture.info is responsible for this distracting behavior of your browser.
Types of dangerous ads promoted by Likemyculture.info
Like all online fraudsters, the people behind Likemyculture.info are trying to make money. Advertising is the main way to do that online and there's no shortage of companies looking for more eyes on their products. Likemyculture.info doesn't discriminate, so the companies which have been rejected from other advertising networks partner with it happily.
If you click on the pop-ups from Likemyculture.info rather than dismissing it, you will be taken to some sites that can be considered dangerous:
Spoofed sites that advertise a particular product with fake testimonies. The product exists but it's advertised with false information, borrowing reputation of the site being spoofed.

Betting, gambling, lottery sites. These are vulnerable to fraud and they always ask for your personal information, including your credit card data. You should always be informed about the reputation of a gaming site before you start using it because they're vulnerable to fraud and scams, such as simply not paying you your winnings.

Promotions for various potentially unwanted applications, such as browser hijackers, scareware, etc.
Finally, ads for pyramid schemes. For me, those are the ads that Likemyculture.info mostly promoted. Pages which try to convince me to invest and quickly earn back unrealistic amounts of money. These predatory pages prey on desperate people — no wonder they're rejected from mainstream advertising networks.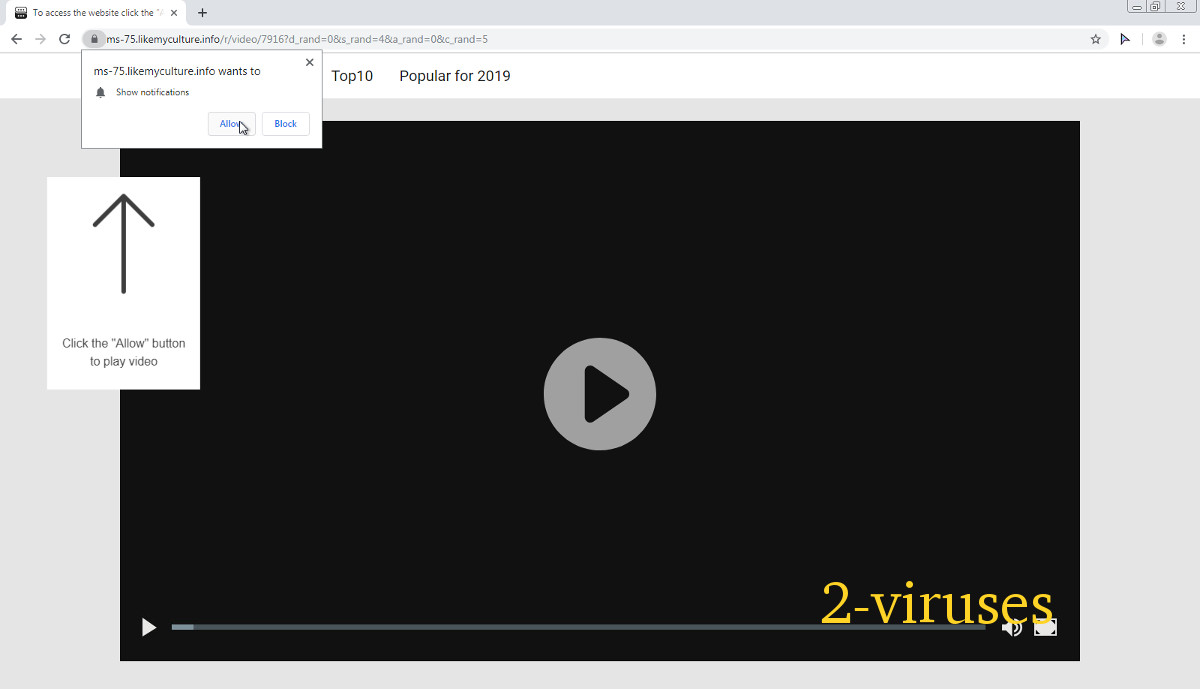 How Likemyculture.info spreads
It's common for pages similar to Likemyculture.info to be promoted by malicious adware programs. These can exist in the form of a potentially unwanted program, such as a Pdf manager, media player, or a browser toolbar. Ideally, your antivirus program would have detected it, but not all anti-malware tools look for PUPs. The more sophisticated malware can actually change your security settings. Adware programs usually take over your browser to force it to open promoted sites, including Likemyculture.info.
Adware and PUPs generally infect computers through bundling. Free programs that are downloaded off of some shady sites can often be found carrying a few additional products. They install them in the background, though sometimes they let you know about the offers and give you a chance to refuse (that doesn't always work, though).
Besides a malicious program, some people reach Likemyculture.info thanks to dishonest ads online. The type of sites that randomly open new tabs with promoted content. Be careful on sites like those because they're not harmless: some of the ads they show push actual malware, such as trojans and even file-encrypting ransomware.
How to get rid of ads by Likemyculture.info
Check your installed programs and remove junk. You can simply look up each of your programs for bad reviews or dubious reputation of the developer. You can also scan your computer with an anti-malware tool to make sure you didn't miss anything. Any reputable tool that detects PUPs should do, like Combo-Cleaner (for Macs), or Spyhunter (for PCs). In case anything actually malicious is found, you might need to know how to end bad processes. You might also need to restart your computer.
Go to your main browser (the one that was being attacked by Likemyculture.info's ads) and check your add-ons; remove any that are suspicious. Likely, no add-on is directly responsible for the Likemyculture.info ads, but some do promote adware.
Lastly, block notifications from Likemyculture.info. If you use Chrome, just type "chrome://settings/content/notifications" into the omnibox and find Likemyculture.info in the list. Take the opportunity to block alerts from any website that you don't want to receive pop-ups from. Or you can stop notifications for good. This will stop the pop-ups from Likemyculture.info and some of the redirects.
Automatic Malware removal tools
How to remove Ads by Likemyculture.info using Windows Control Panel
Many hijackers and adware like
Ads by Likemyculture.info
install some of their components as regular Windows programs as well as additional software. This part of malware can be uninstalled from the Control Panel. To access it, do the following.
Start→Control Panel (older Windows) or press Windows Key→Search and enter Control Panel and then press Enter (Windows 8, Windows 10).
Choose Uninstall Program (if you don't see it, click in the upper right next to "View by" and select Category).
Go through the list of programs and select entries related to Ads by Likemyculture.info . You can click on "Name" or "Installed On" to reorder your programs and make Ads by Likemyculture.info easier to find.
Click the Uninstall button. If you're asked if you really want to remove the program, click Yes.
In many cases anti-malware programs are better at detecting related parasites, thus I recommend installing Spyhunter to identify other programs that might be a part of this infection.