Giant of adult content industry PornHub made a huge leap forward and announced a brand new feature – VPNHub. That's right, from now on everyone concerned about their privacy and possible data leaks will be able to use this special VPN service to go completely anonymous.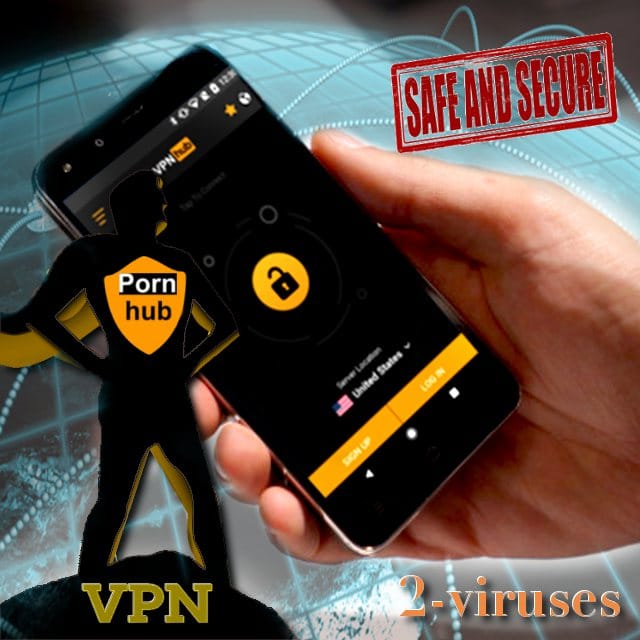 Even though none of your relatives or coworkers will reveal that they are visiting websites like this, PornHub has a strong argument against it – the website receives around 90 million visitors every single day. VPNHub is supposed to make the life of those 90 million daily visitors more secure and stressless.
In case you are not familiar with VPN, it stands for Virtual Private Network. Basically, that is a service (software) that allows users to connect that is sent in and out the device, thus in the case of leakage, the data would still remain secure.
Application for most commonly used operating systems
From now on, everyone will be able to get VPNHub software for their iOS, MacOS, Android and Windows OS. Primarily the goal of VPNHub is to create free and unlimited bandwidth, as well as ultimate privacy.
If you still don't understand how it works, just take a look at one of the commercial/presentational videos PornHub have developed to introduce the service:

Application for mobile platforms will be completely free, while desktop versions feature a premium mode that will come along with various advanced features:
No ads;
Faster connection speed;
Logins in additional countries.
Premium version will cost you $13 per month or $90 a year if you pay in advance. The timing to release this application couldn't be any better since the world is still shocked after Cambridge Analytica scandal and a lot of users are looking for various alternatives to protect their personal information and online activity. That was the main selling point in the statement made by Cory Price, Pornhub VP:
Today, the Internet is rife with hackers, who are growing in number and sophistication, compromising people's sensitive data. While browsing in incognito may keep users' browsing history secret, truth is they're still susceptible to prying eyes, especially when browsing on unsecured public Wi-Fi networks," said Corey Price, VP, Pornhub. "Here at Pornhub, with 90 million visitors a day, the vast majority of whom are using devices on the go, it's especially important that we continue to ensure the privacy of our users and maintain their confidentiality. With the launch of VPNhub, users will have access to the world's fastest VPN, with over 1000 servers in 15+ countries from which to choose. Now, whether they are perusing the Internet while traveling or from an untrusted network, they can do so without worry
If you are keen to give this platform and live in UK, US, Australia, Brazil, Canada, Singapore or Japan, you have a right to try it for 7 days for free. The service that gave a promise to never collect, share or sell users' private data won't be available;e in countries like North Korea, Iran or Syria, while other harsh governments in Countries like China or Saudi Arabia are likely to block VPNHub themselves.
Source: vpnhub.com