For years loyal Chrome user's have been automatically assured with the green padlock when the visited webpage would be using protected HTTPS extension and (from 2017) warned about the unsafe HTTP sites with the red warning triangle next to the URL address bar saying 'Not Secure'. Even though, this seems like a minor thing but has prevented vast amounts of cyber fraudulence. Yet this long-lived feature is about to come to an end.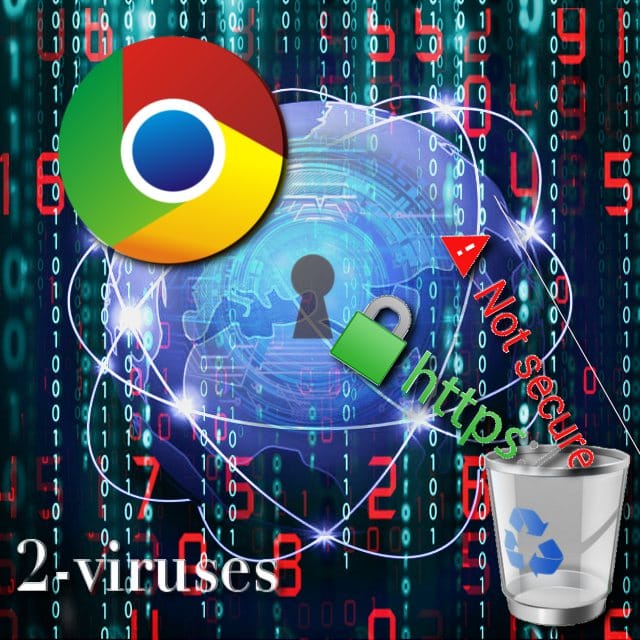 Most of us were aware that from July 2018 all sites, no exception, that won't have HTTPS will be marked as unsafe, but Emily Schechter, the product manager of Chrome Security, has revealed another surprise – Google's Chrome is soon planning to remove the green safety indicator, and in the future to show the red warning only when users will try engaging with the page.
Schechter wrote:
Users should expect that the web is safe by default, and they'll be warned when there's an issue.
Since the numbers of websites that use HTTP are decreasing drastically and HTTPS are becoming easier to set-up and overall cheaper, Chrome's specialists propose to consider HTTPS as a norm, that every page should have, therefore there is no need for a special icon saying that this is safe. Such change will start in September 2018. Google, however, will give Chrome customer a month to adjust to the new website marking, until October 2018, when they will remove the red triangle warning from HTTP sites also, showing it only when users will try entering data on the page.
Now the free HTTPS SSL certificate for Google's .app domain name buyers doesn't even look like a random act of kindness, but rather a necessity for upcoming plans.
This change, however, will only affect Chrome users, while other browsers like Edge, Safari, Mozilla Firefox will keep their original marking of HTTPS. Despite some Chrome users already expressing a disapproval for the new changes, Google stands strong with their decision without worrying losing customers to the other rivals.
No matter how fast the cybersecurity develops, that green safety lock over the years engraved in most web surfers' memory, unconsciously drawing attention to the top address bar before every important transaction or online operation, causing a little worry when the 'Secure' is not there. Of course, people will adjust to the new changes, but what price we'll have to pay meanwhile.
Source: Blog.chromium.org