Even though cryptocurrencies have suffered a bit of a downfall in 2018, this does not discourage hackers from creating mining-software. Bitcoin, Ethereum and Monero are still playing huge roles in the modern society, and the their unpredictable stability is often considered intense. However, cyber criminals are still figuring out ways how to set up themselves for life: this time, by stealing or wrongfully-obtaining cryptocurrencies.
Many ransomware infections require payments be made thru the Bitcoin payment system, but newer versions have also been noticed to ask for Monero or Dash currencies. Of course, let's not forget the crypto-mining malware which infects computers and secretly generates crypto currencies.
What is the Smominru mining botnet?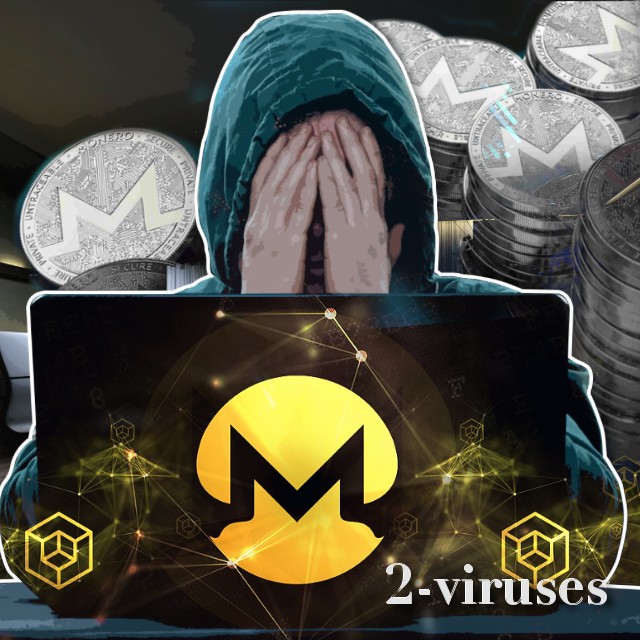 In some ways, Smominru botnet is very similar to another recent miner: WannaMine. Both of these threats are often indicated as the miners to be cautious about. Smominru miner botnet basically transforms compromised devices into miners of crypto-currencies.
This strategy might actually be much more profitable and easier than blackmailing people with crypto-malware. If users are not attentive, they might not even be aware of the fact that their computer resources is focused on generating digital profits for unknown people.
Smominru botnet is becoming famous because of its success rate: its creators have infected thousands of devices, leading to earnings of more than $3 million dollars in Monero. The activity of malicious Smominru botnet started way back in May of 2017. This gave cyber criminals plenty of time to experiment and over-utilize CPU's of approximately 526,000 computer devices. The highest percentages of compromised devices are found in Russia, India and Taiwan.
How can a crypto-miner influence my computer?
If you have weighted out the benefits and less favorable aspects of crypto-mining, you should have figured out that one computer device will not lead to huge profits and would be a waste of resources. However, when over half a million devices are making necessary calculations, somebody is definitely getting rich. Security researchers admitted to have noticed a splash when it comes to detection of crypto-miners.
Some might assume: okay, so I am infected with a crypto-miner… but at least its not malware, right? Well, there is some truth to this statement, but not entirely. If we would have to say which infection is less frightening, a miner or a severe malware parasite, we would probably go with the miner. Various types of malware viruses could block access to computers, show malware-laden ads, encrypt files and etc. For some, the approach of a miner seems lighter.
However, a crypto miner should be feared just as much as malicious software. A miner will secretly make your computer run slower. In addition to this, you will probably have to pay higher bills for electricity since crypto-miners do like to exploit it to the fullest. Please use anti-malware tools that protect users from miners.
Source: tripwire.com.
Read "Smominru mining botnet has made over 3 million dollars" in other languages