The never ending fight between Apple marks another milestone in the trial, but surely not the final one. Apple collects $539 million dollars from Samsung creators for the copied design. The smartphone between the enemies began in April 2011 and has not stopped since causing the world  to split into two groups: Android vs Apple.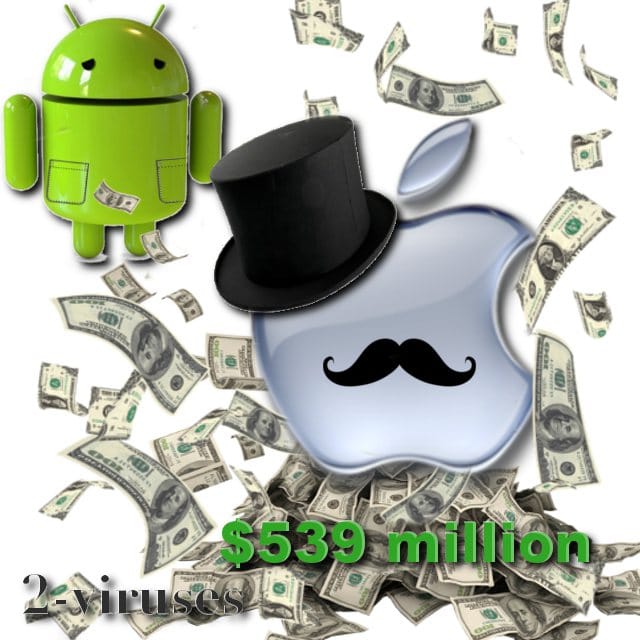 With over 50 lawsuits exchanged between two companies globally and millions of dollars moving back and forth, this time it was Apple's turn to take the ruling in favor of the U.S. court. Samsung was ordered to pay a huge fine of $539 million dollars, one of the biggest wins in Supreme Court.
In their Statement Apple modestly said:
It has always been about more than money. We believe deeply in the value of design, and our teams work tirelessly to create innovative products that delight our customers.
Meanwhile, Samsung's lawyer, John Quinn, disagreed with Apple's claims stating that they were NOT "supported by the evidence," and that the company is not settling down, planning to escalate the problem further in the court. Although three design features were brought to attention that Apple claimed Samsung copied from them: the rounded edge black screen, bezels, and colorful display icons.
Despite the touching talks about the hard-working teams, it really makes you wonder how much of these millions actually went to designers and how much was spend to recover and pay off the VirnetX for copied patents for $502.6 million dollars.
Back in 2012 Apple initially asked Samsung for $1 billion dollars for the patent infringement, which after court's revision was downed to $548 million, which South Korean Samsung paid after unsuccessful demand to limit damages to around $28 million dollars.
While these numbers seem inconceivable they are not going to send Samsung nor Apple to the bankruptcy. We must not forget that these major corporations are the two biggest smartphone sellers in the world, not to mention all the additional devices they produce. Each day Samsung earns nearly $40 million dollars, approximately $2 million dollars per hour, so the whole fine will take less than a month to pay off.
Despite all the lawsuits, Apple focuses on the newest 'iPhone in fall 2018, while rumors fly that Samsung is working on another iPhone X design replica without a single worry. Whatever rocks your boat, Samsung. But it leaves the question when will 'enough be enough' and the everlasting battle will come to an end.
Source: Bloomberg.com