Annoying advertisements a.k.a. adware applications work slightly different on your iPad or iPhone device compared to a regular computer. Since all applications installed on your device is strictly checked by Apple (you can only get applications from the App Store and the App Story only allows valid applications), disturbing advertisements displayed on your web browser are cause by malicious websites, not apps.
In case you are experiencing various pop-up advertisements every time you open your Safari browsers, do the following to solve this problem.
1. Go to Home Screen by pressing Home button.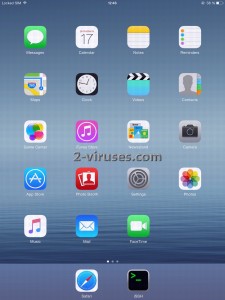 2. Go to settings menu by tapping 'Settings' icon
3. On the settings menu turn on the Airplane mode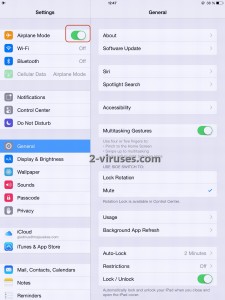 4. Exit the Setting Menu and go to your Safari web browser
5. Since Airplane mode is on, you should not be able access any websites, thus no advertisements will appear. Close all tabs on your Safari web browser.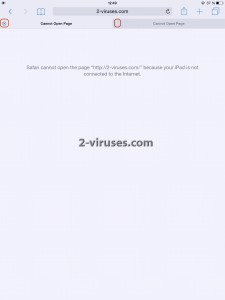 6. Close your Safari web browser and turn off the Airplane mode.
Congratulations, you just cleaned your web browser from annoying advertisements. In case they come back, repeat the same instructions again.
Read "How to Remove Advertisements from iPad/iPhone Device" in other languages