On June 6th, 2018 Czech cybersecurity software company Avast released a new type of product called Avast. This extremely safe browser is expected to be a game-changer for all online shoppers and bankers, but cyber specialists and are not convinced, and in this article, you will learn why.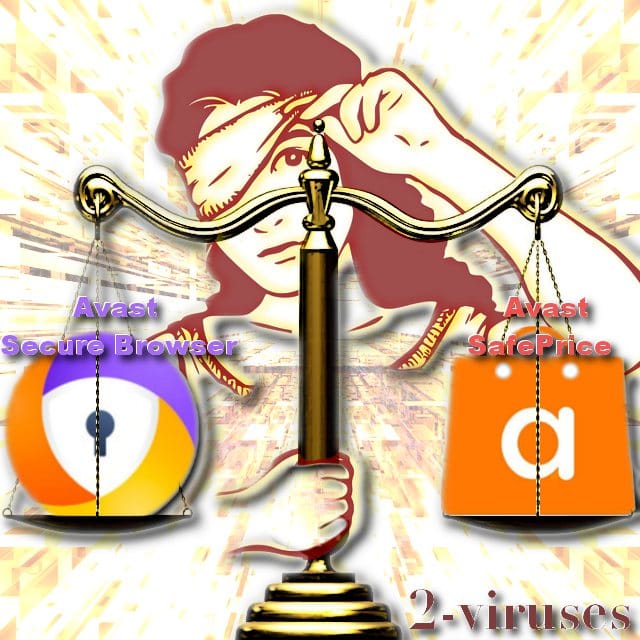 Scott Curtiss, the director of new product innovation at Avast, happily reported:
Go ahead — make those online purchases, conduct your banking through your bank app, send funds to your friends, buy and sell cryptocurrencies, and pay bills on the web. With the new Avast Secure Browser, you can be confident that your privacy is protected and your data is secure. While every version of Avast antivirus software has had basic internet security built in, we have now taken that base and expanded upon it with extra layers of protection that combat today's growing trend of phishing, tracking, and other cyber threats.
As the S.Curtiss claims the new Avast Secure Browser will help users to keep passwords, bank logins, credit card information safely, also to avoid scams, ads, banners and popups for more efficient browsing experience and surf the net without being tracked/spied on. This according to the Avast specialist is a security toolset in one place and is absolutely free.
It sounds too good to be true? It can be answered with another question: how do you think Avast can afford to create such advanced security software for free and stay in the same market with other major corporations that sell their products for sensible fees for years? Yes, it does sound slightly suspicious.
No matter how good the free product is, just a very little percentage of people will pay for it to support the creators. So where does the rest of the money come from? Well, the company uses upselling tactics to make users eventually get a premium version which does cost money. Moreover, when they earn their brand name they can start creating additional products that users will buy/use. Avast has quite a few of them, but one software stands out more than others in this case – Avast SafePrice.
The biggest contradiction with the Avast SafePrice and the new Avast Secure Browser is that these two products are the complete opposites of one another. While Secure Browser is supposed to protect users from any intrusive ads, modified browsing results and provide the ultimate privacy,  the SafePrice extension, according to the users, on the contrary, tends to display advertisements, pop-ups and adjust them to the search history avoiding any antivirus programs.
It almost gives an impression that Avast created a new product to protect users from their other program. Or does that mean that the Avast Secure Browser will allow some malicious activities but only from their own products? Sounds pretty shabby and wrong.
On the other hand, Avast's SafePrice and some other suspicious products could be justified as a way of earning money, in order to keep the main software free of charge. While having so many sophisticated and cheap competitors, unlike Winrar, Avast doesn't have the luxury to work completely for free and stay up to date with other rivals. For that company alters some features, marketing techniques and create products, which not necessarily maliciously, but for sure ambiguously help to build the necessary revenue. (How to Geek article Are).
All in all but we leave the inevitable question 'to trust or not to trust the new Avast safe browser' to answer yourself.