On Monday (4th of September), OurMine hackers struggled to hack into Wikileaks. Sometime before the accident, Wikileaks had claimed that it is impossible to hijack into their systems. They allegedly boasted about being untouchable by hackers. Naturally, one group of hackers simply had to accept this challenge. However, different individuals might refer to this OurMine attack as not as impressive as the group tried to suggest. Even though crooks managed to influence Wikileaks.org, this was not done in the most common way. As it appeared, OurMine did not attack servers directly, but went with an alternative strategy. They aimed at DNS servers of Wikileaks.org. More at: 2-viruses.com.
Some shocking news came to the surface on the same day. Well, it might be not that shocking if you are familiar with China rules towards Internet rights and freedom of speech. A man in China was sent behind the bars because he was selling VPNs. As you might already know, China has a special set of rules regarding the Internet and abilities to browse foreign websites, often regarded to as "the Great Firewall of China".  Websites like Facebook, Google or Twitter are not accessible on the country and the VPN provides the opportunity to overcome those restrictions. Citizen named Deng Jiewei was sentenced to 9 months in prison for selling VPNs. That means you can end up locked up just for trying to reach some of the most popular social media websites in the world. More at: Thehackernews.com.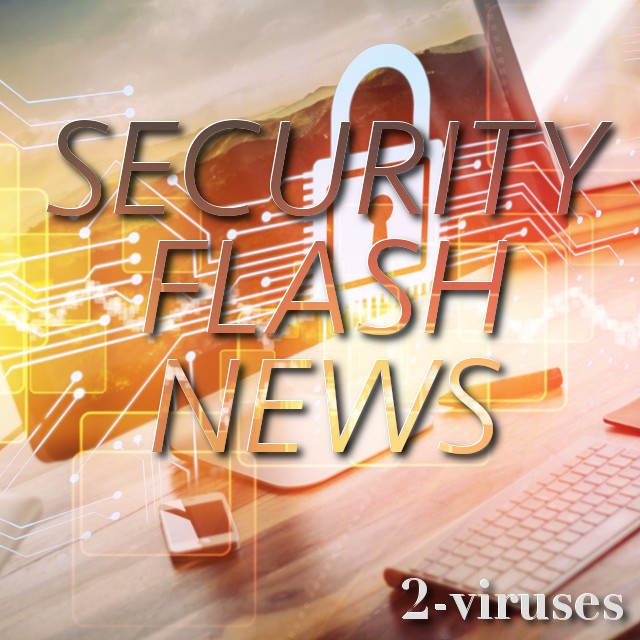 On Tuesday (5th of September), we recalled an old threat of "HoeflerText" pop-up which can lead to a number of disturbing consequences. Some of them have been recognized a while ago, but a few strategies have been labeled as new. For instance, you might know that this pop-up can bring Locky ransomware virus or other malware. However, another strategy is that "HoeflerText" pop-up can insert NetSupport Manager Remote Access Tool. This could help hackers gain remote access to operating systems and compromise computer devices. As it had been before, the malware shall be delivered after users click on "Update" button on "HoeflerText" pop-up. This message should not be trusted as it is a hoax and only meant to deliver malware. More at: 2-viruses.com.
Users of Google Chrome are in danger once again. Security researchers have discovered a new remote access Trojan which operates in a rather unusual form – it is distributed as a fake Chrome font update. Originally it was noticed in December 2016 and until then the virus expanded – now it can also target Mozilla Firefox users. Dubbed as HoeflerText font pack this update might infiltrate ransomware infection into your computer so the consequences can be detrimental. More at: SecurityWeek.com.
On Wednesday (6th of September), we investigated the case of SuperFish adware which appeared to have been pre-installed into operating systems. Lenovo laptops are the ones that carried this piece of malware, making users doubt the respectability of this company and whether it does everything in its power to protect its clients from viruses. It was determined that laptops, sold from 2014 to 2015, had SuperFish adware pre-installed in them. If you are not familiar with adware parasites, there are several symptoms you need to remember. First of all, one of the most obvious signs of an adware infection is that it delivers constant advertisements. Due to this recklessness of Lenovo, the company will be forced to implement a few changes. More at: 2-viruses.com.
On Thursday (7th of September), a new type of cyber attacks had been discovered. Researchers from China attempted to prove their hypothesis. It suggested that speech recognition systems are vulnerable to certain type of hacking. The DolphinAttack is the technique which can be used to by the outside forces to gain control over voice commands. During a DolphinAttack, hackers would have to use inaudible voice commands. While it is not comprehensible by normal human beings, these commands can be easily understood by computer devices. Therefore, certain tasks can be implemented without the users' knowledge. According to the researchers, hackers should be able do severe damage to operating systems. More at: 2-viruses.com.
On Friday (8th of September), a popular credit reporting company in United States of America had become compromised and suffered one of the most compromising data breaches of all time. A whole bouquet of confidential information had been stolen, including credit card and social security numbers. Any user should be able to understand that these details are not to be shared with untrustworthy partners. Sadly, data leakages reveal information even of those who have been doing a pretty good job in concealing these details from unreliable parties. In total, 143 million users had been calculated to be included into the massive data leakage. Some security researchers have already emphasized that this might be the breach of the year if not the whole decade. More at: 2-viruses.com.
Friday also brought some news about vulnerabilities of Android OS. In general, there is a way to use overlays and small pop-up notifications in order to claim admin rights on the smartphone or tablet. Good news are that only versions prior to Android 8.0 vulnerable, so if you haven't updated your device yet, do it as soon as possible. More at: Threatpost.com.