On Monday (2nd of October), gaming-lovers should have paid attention to a hack close to home. A popular FPS Rainbow Six Siege online game was involved in a hack. Do not worry: the game was not affected directly. The damage was done to the database that stored information about gamers of the online game. Relevant authorities were quick to acknowledge that the affected servers did not store any important information. Of course, we are referring to personally-identifiable information which would be a very difficult loss. However, hackers had decided to blackmail the hacked company and demanded a ransom. Unfortunately for them, victims showed to intention of paying the requested ransom. More at: 2-viruses.com.
On the same day SecurityMagazine released intriguing issue about cyber attacks. Did you know that 1 of 3 computers attacked by cyber criminals is from the manufacturing sector? this trend was discovered after analysing reports of Kaspersky Lab software for business protection. Most of the attacks were carried out in the countries of quickly growing economy and manufacturing sector – Vietnam, Morocco, China and Algeria. It's not surprise, that hackers try to infect those computers with ransomware or trojan infections and demand for some money from the biggest companies with great financial capabilities. This trend can be explained – manufacturing companies in those countries have needed resources to pay the ransom and at the same time barely have any protection against such attacks, so it's a handy choice for criminals. More at:  Securitymagazine.com.
On Thursday (3rd of October), miners of cryptocurrencies are gradually becoming a problem that security researchers can indicate as a "sneaky threat". While these Trojan parasites are not necessarily going to influence your cybersecurity by causing redirects, pop-ups or installations of spyware. Nevertheless, users will suffer from more sluggish operating system. This is due to the intense usage of CPU resources that the miner initiates. In this article, we haddiscussed one specific monero-mining malware that was noticed to influence computers with a vulnerability in Windows Server 2003. More at: 2-viruses.com.
Once again, Android users are experiencing enhance in security of their devices, as October security patch rolls out, reported on Thursday. Google fixed five critical vulnerabilities and another 9 patches for high risk problems were released. More detail information and actual security problems that were fixed are addressed in official Android security Bulletin – October 2017. More at: Android.com.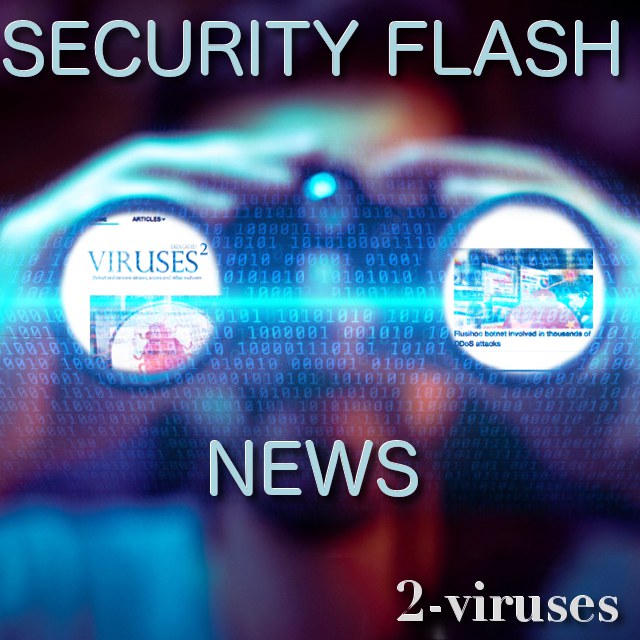 On Wednesday (4th of October), we had to come back to fairly old news: Yahoo breach of 2013. While you might think that there is nothing new to add to this topic, we say you guess wrong. In fact, new owners of Yahoo initiated an investigation, leading to quite surprising and shocking results. The initial number of victims of the breach was approximately one billion users of Yahoo. However, the newest analysis revealed that the whole 3 billion of Yahoo users are estimated to have been involved in the attack. The same strategy will be applied to control the situation: Yahoo will contact all of the people, potentially involved in the hack. As you might have heard, Yahoo has been a center of attention for many people since it has been targeted on more than occasion. More at: 2-viruses.com.
Can you imagine stealing more than $4 billion? Russian Alexander Vinnik did that without even going out of his bedroom. He did that by manipulating BTC-e exchange system and participating in drugs trafficking, hacking attacks and tax fraud. Alexander and his crimes were puzzled out back in late July 2016. From that time countries were "battling" for this person – since he was arrested in Greece, Russia tried  to bring him back home as it was already done in the past with other similar criminals. On the other side, United States were trying to bring him to the US and punish the criminal the right way. On 4th of October Greece extradited the suspect to United States.More at: Thehackernews.com.
On Thursday (5th of October), we discussed botnet from 2015 called Flusihoc. It was designed to initiate DDoS attacks against website-owners. The botnet is found responsible for hundreds of DDoS attacks and is presumably created by hackers from China. In total, the botnet has threatened users 24,137 times and does not appear to retire any time soon. In fact, its authors are developing and improving their product regularly. Therefore, the best option would be to secure websites from DDoS attacks and make sure that websites would not be vulnerable. Furthermore, Flusihoc malware had been indicated to operate with 154 different Command & Control servers. More at: 2-viruses.com.
Also on Thursday it was announced that malware for stealing passwords called FormBook can be purchased online at a relatively low price rate and used by literally anyone. We have seen similar activities with Ransomware, where users can simply purchase read to go ransomware software and make money by spreading it and collecting payments. It's a new way of making money discovered by hackers – this way they reduce chances of getting caught. More at: Thehackernews.com.
On Friday (6th of October), a brand-new operating system called macOS High Sierra had to address some security concerns. A Brazilian researcher called Metheus Mariano informed Apple about a flaw in the password security. The bug is active when new APFS Volumes are created. While this procedure is done, users are requested to type in their passwords. However, there appears to be a flaw in this process. If users click on "password hint" feature, they will be introduced to the entire code. Since Apple realized the importance of patching this vulnerability, they released and update and are urging all users of High Sierra to apply it to their computer. More at: 2-viruses.com.
Right before the weekend, on 6th of October, MediaPro published results of a research, revealing that 70 percent of employees lack awareness to stop various cyber attacks that can be prevented. This number is based on the quiz which was given to employees from various niches. 70 percent of them are ranked as risky or novice in regarding cyber security knowledge. On the bright side – the number is better compared to the same survey last year, when 88 percent of participants failed to provide decent answers. More at: Mediapro.com.