On Monday (12th of June), we attempted to help our visitors realize how important it is to back up data. In case of an emergency (an infection with a ransomware virus), you will soon recognize the benefits of storing additional samples of your files in another location. We explained the new tool called "Backup and Sync" which is the upcoming novelty from Google. This novel instrument will help you backup not only your files, but an entire operating system and its essential files. Some users would assume that it is extremely difficult to carry out this action on your own, but actually, this prediction is wrong. In our full article, we provided a more detailed description and analysis of the most important features. More at: 2-viruses.com.
Also on Monday it was announced that cyber security experts from ESET and Dragos discovered a new malware which is directly targeted to massive industrial control systems. Moreover, it is powerful enough to cause blackouts. It might be that this particular malware is responsible for power outage in Kiev, Ukraine, which took place last December. This new malware goes by the name of 'CrashOverRide' or 'Industroyer' and might cause more similar problems in the future. More at: thehackernews.com.
On Tuesday (13th of June), the notorious Patch Tuesday took place. It can mean only one thing: Microsoft managed to solve a bunch of security flaws that were compromising their products. A lot of the vulnerabilities of Office 2010, Outlook 2016; 2007, Skype for Business 2015, SharePoint Server 2013 and other software were properly secured. Most of the issues could have allowed hackers to gain remote access to devices once harmful files were opened. Also, the update includes developments of quality which should also be appreciated by the users of Microsoft tools. For instance, users will have less complications when importing printer drivers, moving the mouse pointer or having to suffer from freezes and irregularities. More at: Bleepingcomputer.com.
Cyber security experts from SecurityMagazine published part one of in-depth guide on how to prepare your IT infrastructure for cyber attacks on Tuesday. Most important point of this guide is to treat all devices as network devices. Users and businesses are only concerned about security of their computers, servers or smartphones. However, this trend is completely wrong, because any device in the IT infrastructure which connects to the Internet might be used as a weakest link to hack all the system. More at: securitymagazine.com.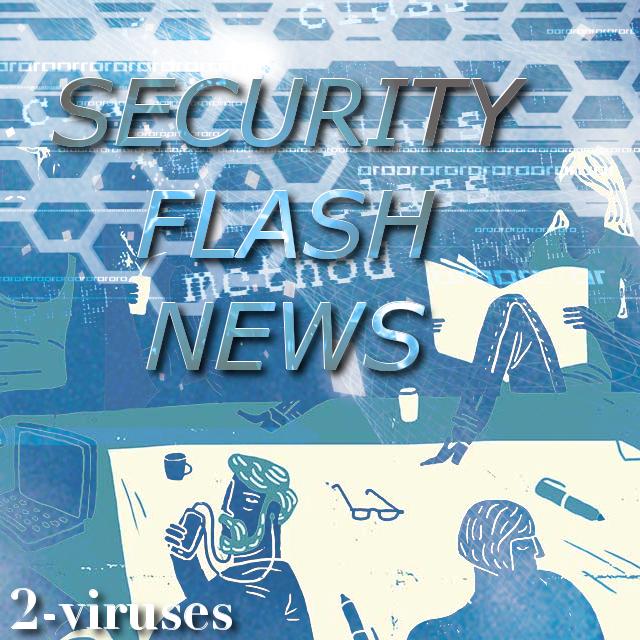 On Wednesday (14th of June), we discovered that Apple was stuck in a bit of an awkward and unpleasant situation when one of their distributors' employees were caught selling information about iPhone users to unknown sources. In total, 22 individuals are suspected of being involved in this activity. The deceiving parties successfully obtained iPhone users' names, phone numbers, Apple ID's and plenty of other information which is regarded as a treat for scammers. Then, the gathered information was sold on underground forums. The amount of income that the scammers managed to obtain is impressive: 7.35 million US dollars. Since the scanners are from China, their revenue was 50 million yuan. More at: Nakedsecuritysophos.com.
On Thursday (15th of June), another scam surfaced. About 3,000 people from the EU (European Union) suffered from a gigantic international criminal activity when swindlers attempted to commit fraud when it comes to payment systems. The suspected group responsible contains people from Spain, Czech Republic, and Bulgaria. Scammers' goal was to forge payment cards, payment card readers-recorders, skimmers, micro cameras, ATM's security system, cash and had a bunch of other similar objectives. The counterfeit information was attempted to be used in a variety of different countries, like Vietnam, Peru, Costa Rica, USA, Indonesia and etc. Thankfully, appropriate authorities detected this activity and managed to prevent it from continuing. More at: Securityweek.com.
On the same day ransomware attack hit University College London – a prestigious high school int he capital of England. University officials said that 'our current hypothesis is that the malware infection occurred through users visiting a website that had been compromised rather than being spread via email attachments. However this remains unconfirmed at the moment.' While investigation process is still in progress, it is clear that the university was target of ransomware infection. More at: threatpost.com.
On Friday (16th of June), it was revealed that the ill-famous infection which was WannaCry ransomware could have been a masterpiece of none other but hackers from North Korea. This can come as a surprise as this strict and oppressive country is not indicated to be the top-notch country when it comes to the IT industry. Despite this prejudice, US National Security Agency sees that it is very plausible that North Korea is behind the attack. The Reconnaissance General Bureau, its intelligence agency is determined to be the one to release it into the playground. The main goal of ransomware is clear to earn money, which was exactly the thing that the bureau from North Korea was coming after. However, there are many theories and speculations when it comes to the credibility of these guesses. More at: Darkreading.com.