It might be difficult to comprehend that one country can have a massive influence on the world. However, history has revealed that this is indeed possible. Just last week, China decided to begin a regulation of the anonymous Bitcoin payment system. Despite its positive aspects, the system has several highly-disturbing features that might be considered as dangerous. One of which is the booming of ransomware infections. As you might be already familiar, ransoms are demanded to be paid via this payment system to guarantee anonymity for hackers.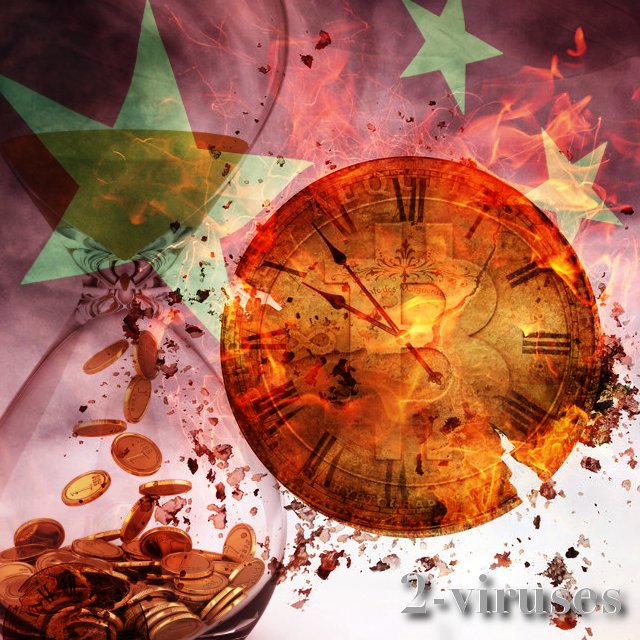 If you are following the exchange rates daily, you might have noticed that Bitcoin rates have slightly decreased. The price of bitcoins reduced about 7%. This occurred because of China's plans to forbid local trading of bitcoin. This statement should leave an impact not only on the bitcoin payment system, but to other cryptocurrencies that are being slowly introduced into the market. The country explains not to pull the plug on over-the-counter transactions. Nevertheless, this does mean that people won't be able to complete online transactions as they have used to.
Considering the role that China plays in the bitcoin system, it is an important figure. Specialists have emphasized that approximately 23% of all bitcoin trades is done by people from this country. Additionally, many of them are considered as big bitcoin miners. As it appears, Chine has forbidden organization from raising funs using initial coin offerings on September 4 (ICOs).
At the time of writing this article, we noticed that the current price for 1 Bitcoin is 4182.55 USD which is definitely a fall from the 4,500 USD that was the price sometime on Friday. Probably one of the most important aspects of this ban is the restriction, concerning ICOs. Up until now, companies have exploited these tokens and sold them via virtual currencies. This is a rather clever tactic to gain money and many companies from all over the globe have taken advantage of these opportunities. Nevertheless, China had decided to ban ICOs on September 4th, which was about the time that the price of 1 bitcoin started to slowly fall from the initial amount of 4,900 USD.
This does not mean the end of cryptocurrencies in China. However, the country wishes to regulate the trading more and be certain that illegal activities would be more difficult to complete and, probably, less profitable. Our first example of ransomware viruses is only one of the techniques that vicious people can use bitcoins. The punch will definitely affect commercial trading of virtual currencies with the hopes of reducing the illegal trades.
Source: bloomberg.com.