Equifax is a US-based credit reporting company and it has millions of users. According to the reports, the breach of personal information was discovered on 29th of July which means it took over a month for the firm to make their disaster public. Representatives of Equifax emphasize that the breach occurred due to a vulnerability in their service which allowed crooks to hack into their systems. According to some security experts, this breach could be indicated as one of the most dangerous and frightening leakages of data.
More about the leakage
According to the amount of the stolen information, presumably 143 million of Equifax users could be ranging between safety and extreme consequences. This data breach is not ordinary because the company, suffering from the breach, deals with users' banking account information for a living. The stolen information includes social security numbers, driver's licenses numbers, physical addresses, birth dates and, most importantly, credit card numbers. Hackers are rarely capable of stealing such a massive load of confidential details.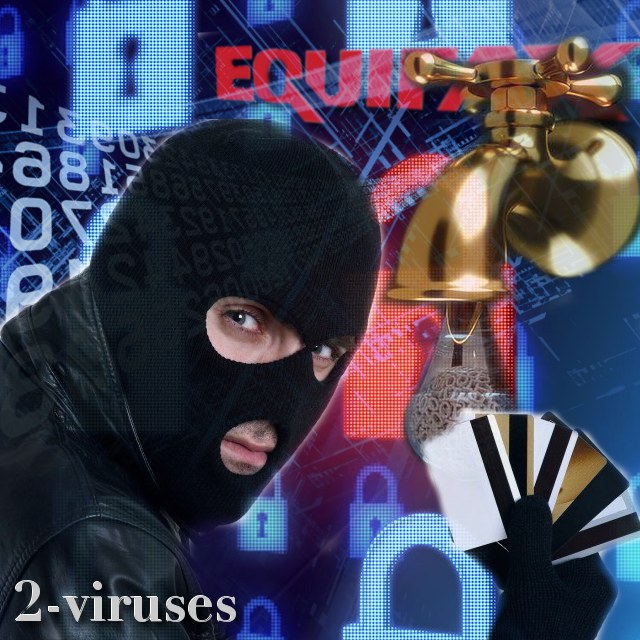 Possible illegal activities
Shortly after this breached occurred, three executives of Equifax somehow decided that it was time to sell their shares. A lucky coincidence? We think that certain authorities will not believe stories about how a fortune teller warned them to sell their shares. Therefore, a SEC fairy will presumably visit the company and investigate the accident. Like, how did these three executives decided to quit and why?
Worst time for Equifax to attempt to promote its services
True entrepreneurs have instincts on how even the most tragic accident can have some positive results as well. Cunning owners of Equifax do seem apologetic about the breach, but they manage to find ways how to profit from this situation. It all begin with an idea that users that suffered from the breach are welcome to enter a free-of-charge credit monitoring service. Then the firm thought: we should provide this service to anybody, but with a deceptive catch.
It appears, that all citizens of USA are offered to try the credit monitoring service for one year. However, only the actual victims of the breach are offered this service straight away. Others, unfortunately have to wait. Ironically, those who were not involved in the breach are offered to purchase the credit monitoring service just in case. So, um, Equifax decided that one of the most biggest data leakages of all time would be a perfect time to promote their credit monitoring service?
Equifax continues to show lack of interest in security
Those 143 million of clients of Equifax are all hoping for this firm to step up their game. In would look like they did, but is that true? The company created a new domain via WordPress which is supposed to help people recognize whether they are involved into the breach. Seriously, WordPress? A company that suffered a massive breach decided to use this technology for their site? As it could have been expected, the website was soon red-flagged. Why? Well, clients of Equifax had to enter their name and last six digits of their SSN. No wonder this appeared as suspicious.
Source: cnbc.com.