Ukrainian police has put into custody a man, suspected of distribution of the terrible NotPetya infection that raged worldwide. On August 7th, Ukrainian authorities declared that they have caught a potential culprit who transmitted devastating crypto-virus: the hacker is Sergey Neverov, a fifty-one-year old Ukrainian citizen.
Ukrainian is not the crook behind the initial attack of NotPetya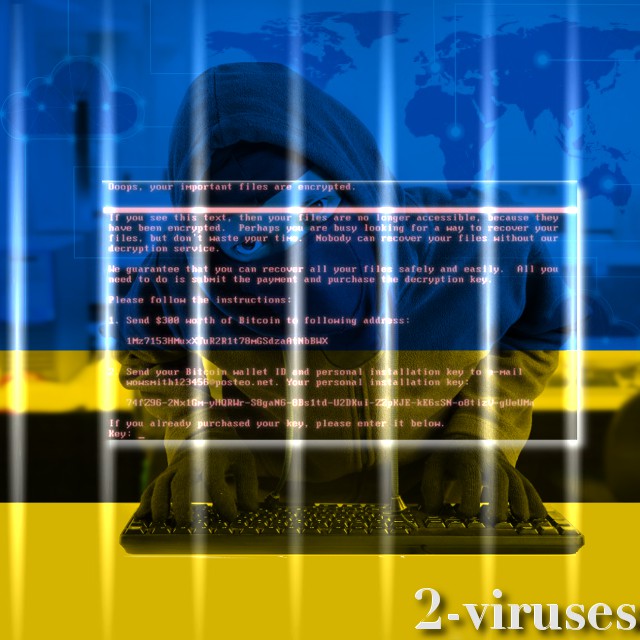 Do not get confused: Neverov is not the one who initiated the first attacks. The man was arrested for publishing a video, providing instructions on how NotPetya should infect other devices. In the official statements from Ukrainian police, Neveror engaged in the distribution of Petya.A infection. Why would he share instructional guides how to use NotPetya ransomware?
The reason behind such actions is that Neveror was attempting to pull off tax fraud via tax reporting delay. While he is not the brilliant mastermind that generated the original NotPetya, the suspect is clearly guilty of distributing malicious guides and links to malware. Ironically, the concept of guilt is so evident that the questioned person has confessed to all of his crimes.
Wait, why would NotPetya allow people to enjoy tax reporting delay?
This is a good question. NotPetya crypto-virus created chaotic conditions in Ukraine and all over the world. Many compromised enterprises suffered from loss of data and other important material; bunch of them were even unable to continue with their usual tasks and services.
This problematic situation triggered a clear necessity: companies that have become victims of the frightening crypto-virus shall be allowed to provide their tax reports until the very end of 2017. The official due-date had already passed in June. Therefore, to commit tax fraud, instructional videos of how NotPetya virus might have been a real bomb.
If Sergey Neveror receives the harshest sentence, he will be forced to spend the next three years in a cell. This should remind you why hacking and illegal activities online are not to be left unpaid for. Malware creators can face serious time in prisons if they get caught: as we all know, truth always has a way of getting out.
We hope you will stand in the opposite site of this ludicrous activity of hackers: be prepared to face the newest samples of malware. To be protected from ransomware infections, we emphasize one action: back up your data in online storages or USB flash drives. Both of these alternative locations will serve you greatly if the versions in hard drives will become encoded with cryptography techniques.
Source: theregister.co.uk.