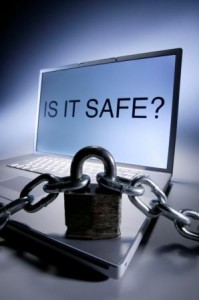 1. Remove unnecessary applications, pluggins and services (remove unknown add-ons, do not run ftp or web service on PC, etc).
2. Use protection software at all levels: link scanner (you can get a free one from AVG), antivirus, anti-malware, firewall. To replace all these tools and make sure your PC is protected, you can use Internet Security Suite.
3. Do not go overboard with security software: to guarantee the highest protection of your computer only ONE antivirus or internet security suite can be used because they will simply conflict with each other. Besides, the same can be said about the firewall.
4. Use reputable updated software to avoid malware distributed through free or low cost applications. Besides, do not use illegal programs like cracks or keygens that are mostly spread together with Trojans that may steal personal information from you or track your Internet browsing habits.
5. Secure your browser with sandboxing which runs programs you don't know without letting them make the changes inside the system. Try to install Chrome, which has this function or use Sandboxie.
6. Use normal user account when possible.
7. Have password protected administrator account. This will let you fix your computer when user's account is infected.
8. Schedule antivirus scans and leave your PC on during this time. Most of antivirus programs are set to run a scan at night but people don't realize that they simply turn off their computers then.
9. Schedule and make backups.
10. Do not click on out-of-character links in emails and messaging.