On Monday (10th of July), a malware sample, referred to as CopyCat, was discovered to have gained more than 1 million dollars from ad-fraud. In this case, Android operating systems were chosen as the primary target to receive this 'gift' and people from all over the world were concluded to have been counted as victims. The leading number of infected devices was found in areas in USA and Asia. Most of them are conjecture to have downloaded CopyCat malware while it was disguised as a legitimate app for Android mobile phones. One important feature had to be present for the malware to initiate its activity: a device had to possess some vulnerabilities. This means that people that unknowingly helped scammers earn a lot of money became infected due to their inability to update their systems. More at: 2-viruses.com.
An interesting discussion broke on the Internet the same day. You might already know that Firewall is a key element in protecting ones computer. It is also a key element in protecting business and even though this service hasn't changed for years, it looks like FWaaS services are becoming much more popular as firewall service provider nowadays, so that's about to change now. More at: thehackernews.com.
On Tuesday (11th of July), we discussed an inconvenience that Android users experience. It is a fact that most recently released programs for Android do not have a separate button that would immediately turn off a program. This becomes a time-consuming feature when a user has to exit an application as soon as possible. Therefore, the newest 7.1 Nougat Android version is expected to have a novelty which will permit users to enter panic mode and shut down the unwanted applications at once. No more continuous tapping on "home" or "back" buttons to exit an application before it is too late. While Google explains that it decided to make this adjustment solely for users' convenience, security researchers also notice an improvement of Android security. More at: 2-viruses.com.
On the same day it was announced that Adobe fixed 6 vulnerabilities in Flash player. Adobe flash player is extremely popular piece of software that had a major security issue – one of the fixed vulnerabilities could be used to remotely execute the code. More at: threatpost.com.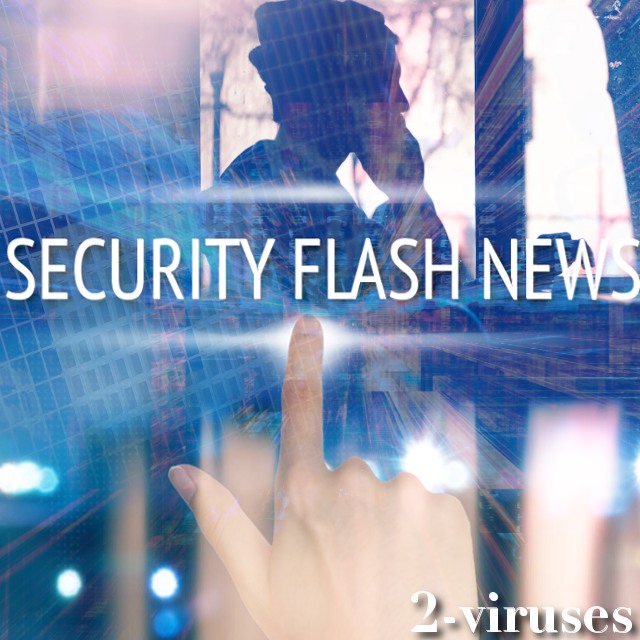 On Wednesday (12th of July), we discussed a relation between terrorism and the Dark web. The world is constantly shocked by terrifying violence that is directed against completely innocent people. Random citizens die during terrorist incidents and security agencies are always trying to prevent these horrid assaults. It appears that London policy found a link between scrolling the Dark Web and being a terrorist. Majority of regular Internet users have no clue about the content that is available on the Dark (Deep) web. We ensure you that it is better to remain clueless in this field. If a user is determined to visit the Dark web, it might be that he/she is looking for illegal substances, weapons or other disturbing material. This anonymous environment can also be used for terrorist to communicate with each other or recruit new terrorists. More at: 2-viruses.com.
Breaking news of Wednesday – 14 million Verizon customers' data was exposed. In case you don't already know, Verizon is one of the biggest telecommunications provider in the US. Major data leak was a result of a mistake by a third party – NICE Systems. They allowed to publicly access private data stored on a server of over 14 million of Verizon customers'. To be more specific, it was names, phone numbers and account PIN codes. More at: thehackernews.com.
On Thursday (13th of July), we informed our visitors about the newest update for Adobe Flash Player. Windows, Macintosh, Linux and Chrome OS are all welcome to accept the new version. The patch fixed some security issues that would have allowed hackers to gain remote access over devices that still operated with outdated versions of Adobe Flash Player. If you do not think that it is crucial to update your software applications once new updates get released, you are living in a fantasy world. If your device will not be following the latest updates, there is almost no doubt that it will become vulnerable to hackers. We suggest you take the time to keep your operating system updated and secure from hackers' attacks. More at: 2-viruses.com.
Also on Thursday, we discussed a novel ransomware infection that raged in Android operating systems. A crypto-virus with the name of LeakerLocker does not really encrypt files, but uses a different strategy to sabotage victims' lives. Instead of going through all of the trouble of generating keys and securing private decryption codes, the infection simply collects all of the information from the Android. Then, it threatens to publicly expose all files. If a user has taken some embarrassing photos or simply values its privacy more than anything, paying 50 US dollars might have seemed like a small price to pay. Wallpapers Blur HD and Booster & Cleaner Pro are the applications from Google Play Store that were determined to have distributed LeakerLocker. More at: 2-viruses.com.
On Friday (14th of July), Wikileaks exposed another one of CIA's secrets. It was a HighRise malware sample that caused all of the commotion. The purpose of this malicious program was to invade Android operating systems and transfer the incoming and outgoing text messages to servers that belonged to CIA. This basically means that the agency was able to keep records of every conversation a monitored user had. This is clearly a very disturbing and privacy-violating activity. A manual for HighRise was first released in 2013 and it was meant to inform about the usage of the second version of the malware. It is unclear whether updates were released and whether newer operating systems were are danger. More at: 2-viruses.com.