VikingPC Review
VikingPC Scorecard and Summary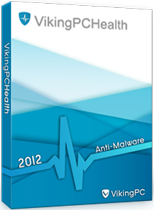 Name:
VikingPC
Type:
Anti-Malware Tools

(?)

Emergency scanners

(?)

Emergency scanners are programs, that are do not have system protection capabilities.

(Read more)

Company:
http://www.vikingpc.org
Price:
39,99 (trial available)
User votes:

Rating:
90/100
We are affiliated with this program. Read our disclosure.
Positive Sides of VikingPC
Ultra-light
Cloud Scan
Free trial
Negative Sides of VikingPC
Pricing
No real time protection
VikingPC Review Details
VikingPC is a reliable antivirus scanner that is used as a secondary scanner to recheck whether your computer is completely safe and to remove any malware infections and rootkits that can appear on your system. What makes VikingPCso good is the fact that it uses several antimalware databases that are hosted in cloud. This guarantees that the program will have better detection ratio for new malware and rootkits than any standalone antivirus. Besides, it uses very little of your computer's disk space.
The first time you run VikingPC there is an option to install it. This is not required for ocasional scans, but might be useful if you do this regularly. In many respects this program is similar to Hitman Pro, however, you will not have to care if you need 32 bit or 64 bit version on your computer – this is handled by Viking PC itself. Thus it is a bit more user friendly program.
VikingPC analyzes all components of your computer and filters which files need deeper investigation. The program also determines if your computer is connected to any of malicious sites and if it is affected by any rootkit infections. In case of finding suspicious files, VikingPC sends them to cloud where they are further analyzed based on the information of several databases, such as Avira, Emsisoft and others.
VikingPC scan is completely free, which is useful at confirming clean state of ones PC or identifying hidden threats. Additionally, it offers 30 day free and completely full trial. Cookie removal is free feature no mater of your subscription status. We think this is usefull program in cases when we need to quickly eliminate malware possibility behind PC issue or malware symptoms could be caused by many different computer parasites. It is not a protection tool though and requires working network connection for its scans.